Taylor Swift and Hailey Bieber Reportedly Unite at Pre-Oscars Party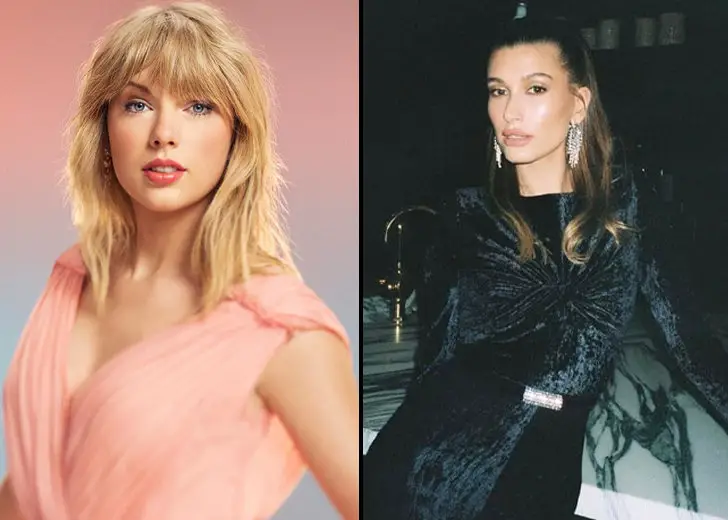 The Oscars 2022 took place on March 28, and a lot went down.
From triumphant wins to physical assault, audiences got to see a lot this year. 
But ahead of the event, stars attended the CAA Pre-Oscar Party on March 25 at the San Vicente Bungalows in West Hollywood. 
Many celebrities were in attendance, from Zoe Kravitz to Taylor Swift and her longtime boyfriend, Joe Alwyn. 
According to E! News, Swift and her boyfriend did not pose for any pictures and appeared to be having a good time. 
A source told the outlet that "both of them were laughing and had smiles on their faces" and "looked very much in love and were together most of the night."
The couple was mingling with everyone around them, and Swift introduced Alwyn to many people. 
According to witnesses, they ran into Hailey Bieber as well, and Swift and Bieber even said hello at the bar. 
Taylor Swift and Hailey Bieber Together at the Oscars
Not only did the duo say hello, but they were also spotted in the frame of Bieber's photo. 
Swift and Bieber's interaction at the party could probably mean anything from being cordial to moving on from the past. 
In July 2019, Swift took to Tumblr and posted a lengthy message where she called out celebrity manager Scooter Braun for bullying her. 
Swift talked about how she lost ownership of her music after Braun purchased her masters, which she learned at the same time as the rest of the world. 

Justin Bieber and Hailey Bieber (Source: Hailey Bieber/Instagram)
The songstress listed how Braun manipulated and bullied her. 
She then shared a photo from Justin Bieber's Instagram, which featured a selfie of Bieber, but in the top left corner, there was another selfie of Braun and Kanye West. 
In the caption, the 'Peaches' singer wrote, "Taylor swift what up?"
The 'Peaches' singer apologized to Swift for mocking her with that photo and then defended himself and Braun. 
He said that it wasn't fair of the 'Bad Blood' singer to take the feud online and launch a hate attack on the manager.
Hailey Bieber's Beef with Swifties
A few months later, in October, he recreated a Swift's post-LASIK eye surgery video of her crying about a banana during Bieber's IG live. 
Hailey rhode Baldwin (Bieber) gagging/being disgusted when method man talked/mentioned Taylor Swift name when Baldwin flop ass was hosting (the cancelled show) drop the mic with him pic.twitter.com/4QwBwyBGjB — Exposed (@WelcomeNerds) October 12, 2020
But Swifties thought his rendition was mocking the songstress and criticized the couple, especially the model. 
They said that Bieber had no talent and was only famous because of her husband. 
One Twitter user named @MyyyLover shared a video of another girl roasting the model and her "flop career."
Bieber responded to the user a few times, writing sarcastically that she was sorry her existence made the user upset and that she should not spend so much energy on Bieber because she wasn't worth it. 
She even liked a Twitter post that asked, "would u smack Taylor swift for $835 billion that also included a response that said I'd smack her for a sweet tea from McDonald's."
In another post, she was seen gagging when Method Man mentioned Swift's name while hosting the now-canceled show, Drop the Mic.
Bieber has clearly never wasted any chances of expressing her dislike of Swift.