Tanya Reynolds Might Have Been Dating Boyfriend Freddie Fox for Longer than Thought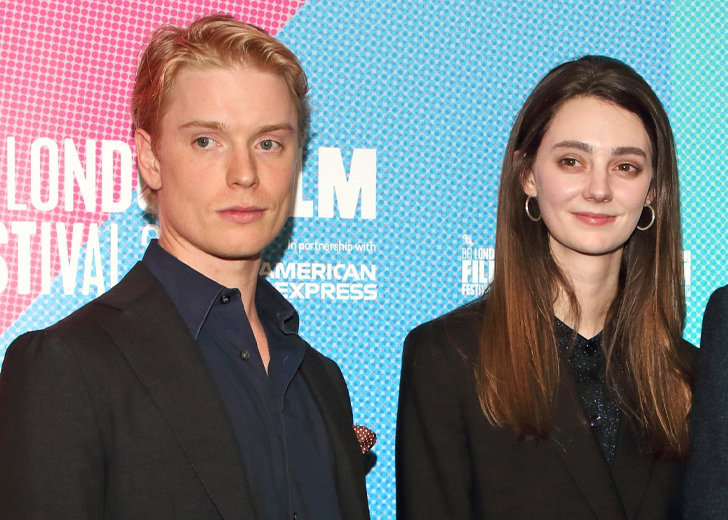 Sex Education star Tanya Reynolds has never been the one with many words. That is evident from her social media, especially Instagram, where she lets her pictures do most of the talking.
Her act of not speaking or writing much might have made her able to keep her dating life a secret for a long time. After all, it was only in mid-2020 that her dating rumors with boyfriend Freddie Fox first surfaced.
But, her social media suggests they might have been a thing long before any publication picked up on their romance.
Did Tanya Reynolds Start Dating Partner Freddie Fox in 2020?
On June 9, 2020, British publication The Sun came out with a report that suggested Reynolds was dating Fox. This report came after they had worked together on Fanny Lye Deliver'd in 2019.
The Sun had reportedly gathered information and quotes from insider sources and people close to the couple, who all confirmed their romance. When the report came out, they were apparently isolating together in his London home.
An Insider source told the publication that Fox preferred to keep his private life private. The source also claimed that it was "early days" for the couple, but was "infatuated with each other."
"Their pals think they make such a cute couple," the insider added.
However, exploring Reynolds's Instagram reveals Fox had been featuring (and perhaps even dating?) since long before June 2020.
The first time Fox appeared on her Instagram was on December 3, 2018.
In the picture, he was sitting on a couch holding a fish-shaped stuffed doll, with a framed t-shirt hanging over his head. One of the many remarks on the t-shirt read "Love me."
A hint, perhaps? Maybe, but the picture alone confirmed nothing, and she didn't write a caption for further context, either.
Next, Reynolds posted a picture of Fox on April 6, 2019, and again on May 2, 2019. She just used photography-related hashtags in the caption.

Tanya Reynolds's Instagram picture of her boyfriend, Freddie Fox, from May 2, 2019. (Photo: Tanya Reynolds/Instagram)
Then, on November 23, 2021, her now boyfriend reappeared on her Instagram. Again, she only had hashtags as a caption, but the picture was much more intimate — she captured him looking at himself in a mirror.
The most recent pictures of the actor came on April 1 and April 20, 2022. But again, no context in the caption whatsoever.
There's a recurring theme to note, though, in all these pictures. While she writes at least a few words on most of her other posts, it's only his pictures she keeps mum on.
Freddie Fox's Dating Life
Before Reynolds and Fox started going out, whenever that was, the actor was in a relationship with actress Tamzin Merchant.
Fox met Merchant in 2011 on the sets of The Mystery of Edwin Drood. They broke up two years later, around September 2013.
After this, he was linked to Cressida Bonas, Prince Harry's ex girlfriend. He also made comments hinting at how he could be bisexual during an interview with The Telegraph in January 2015.
In January 2020, just months before The Sun confirmed their romance, Fox was linked with Lily James. They were seen getting cozy at an event in London.
However, he later clarified that it was just two friends from acting school hanging out and nothing more.