Talk Show Host Tamron Hall's Humble Origins — Info about Her Family
'Since my dad passed away, every Father's Day has been difficult,' Tamron Hall says.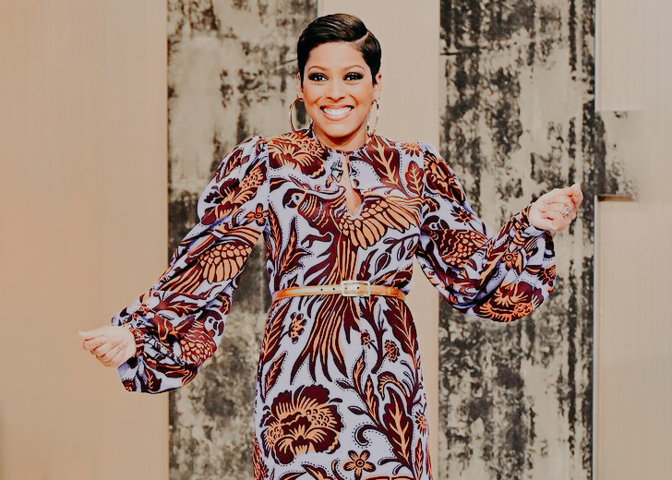 Tamron Latrise Hall, popularly known as Tamron Hall, is a Luling, Texas-born broadcast journalist, television talk show host, and author.
The famed TV personality has had plenty of ups and downs through the years, including her exclusion from NBC, just a few years after becoming the first Black woman on the network's Today show.
But since Hall comes from humble origins, she always fought back instinctively and overcame difficulties. Take the NBC incident for an example. After her exit, she went on to host her self-titled syndicated daytime talk show.
Hall Credits Her Family for Her 'Work Ethic'
The 50-year-old broadcaster is respected in the journalism fraternity for her work ethic. That has even led her to win several prestigious accolades, including an Edward R. Murrow Award and a Daytime Emmy Award.
Speaking to Parade magazine in May 2020, Hall credited her parents and grandparents for being her constant drive to stay down to earth and rooted in her work ethic. 
My grandfather was a sharecropper with a second-grade education. And I was taught to understand that someone's value is not defined by the diplomas or the letters behind their name or in front of their name.
Hall further said she wanted to set an example for her son, Moses, by becoming someone like her mother, father, or grandparents, who worked hard every day for the family and not for the sake of earning.
Is Tamron Hall related to Arsenio Hall?
Since both Halls share the same last name and are involved in the talk show business, many fans question if they might be related. This is, however, not the case. They are not related. Arsenio originally hails from Cleveland, Ohio, while Tamron, from Texas.
Often Shares Snaps With Her Mother
With huge respect for her mother, Mary Newton, Hall often shares her snaps with her mother on social media.
On March 20, 2020, she shared a photo of her mother standing behind an enormous bouquet of white and pink flowers. Hall had sent it for her mother's 70th birthday.
The broadcaster wished she was with her mom, who lives in Texas, on that special day.
Newton also appeared on the Tamron Hall Show on its Mother's Day special episode in May 2021.
On May 7, Hall even took to Instagram to thank her mother for preparing herself for the show, writing,
My mama makes her @tamronhallshow entrance on our Mother's Day special. Thank you Mama for preparing me for it all.
Contrary to her mother, the As the Wicked Watch author rarely speaks about her biological father, so much so that she is yet to reveal his name publicly.
That being said, Hall is very proud of her late stepfather Clarence Newton Sr. Remembering him during an interview with Today in June 2015, she wished that he had been her biological father.
My dad spent his entire adult life in the military and he really brought discipline into my life…[But] since my dad passed away, every Father's Day has been difficult.
Her Sister Was Murdered
Hall had a sister named Renate, the daughter of Hall's stepdad, who was found beaten and bludgeoned to death in 2004. Her body was floating face down in the small backyard pool of her home in Houston, Texas.
Reports suggested that Renate's death came after years of her relationships with abusive men. But the crime, to date, is yet to be solved.
In an episode of her show in 2019, the TV host expressed that she felt guilty for several years, believing she had abandoned her sister by choosing her career over family at that time.
She Is Married to Steven Greener
Hall's husband, Steven Greener, is a music executive. His production credits include Guess Who, The Bernie Mac Show, and Soul Men, among others. He has even worked with legends like Bernie Mac and Fantasia Barrino.
The two have kept their relationship tightly under wraps. Apparently they started dating in 2017, after her exit from the Today show.
In 2019, on Live With Kelly and Ryan, Hall confessed that they had known each other for about four years before they started dating.
They announced their pregnancy via Instagram and welcomed baby Moses into their lives on April 25, 2019.
 At the time, the world didn't even know she had gotten married. In an interview with Good House Keeping, she revealed that "It's proof you can keep things private."