Tammy Slaton Confirms '1000-lb Sisters' Season 4 with Weight Loss Update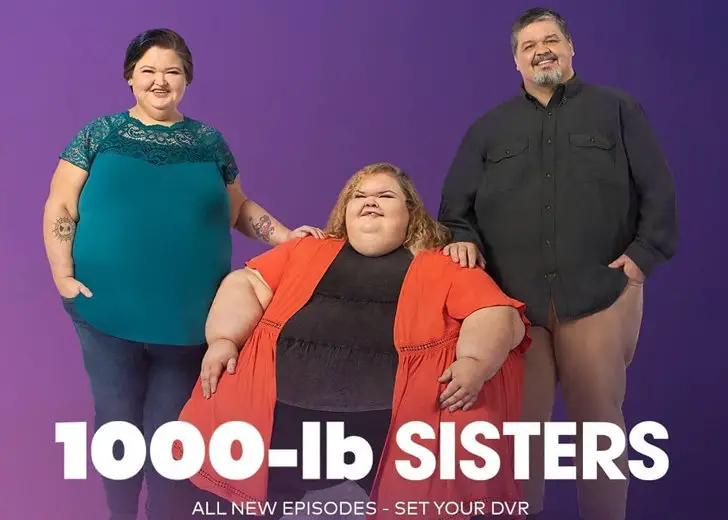 There is good news for the fans of 1000-lb Sisters. Yes, the Season 4 of TLC's reality television show is on the cards.
Tammy Slaton — one of the cast members of the show — recently took to TikTok to share give viewers the exciting update.
The 35-year-old first shared that she was feeling much more comfortable in her own skin and doing pretty well on her journey to weight loss, saying, "Just know that I'm staying on track, and everything is looking up!"
Following that, she seemingly confirmed the upcoming season of 1000-lb Sisters, telling her followers they will have to wait until the next season for a complete update on her weight loss journey.
Tammy Slaton's Weight Loss Journey
Tammy, who has had struggled with her weight for a long time, recently shed off 115 lbs. after just 30 days at a rehab facility in Ohio.
During the show's third season finale on January 31, 2022, her brother Chris shared the news, saying, "I'm overjoyed that's she's ready to get on this train and start rolling down the tracks."
Similarly, during an interview with People, her sister and co-star Amy Slaton-Halterman expressed that she was happy to see that rehab was showing good results on Tammy.
"I'm glad Tammy is finally getting the help she needs," Amy told the publication. "I just wanted the best for all my siblings."
However, things didn't start well for the reality television star at the rehab, as she reportedly "had quit breathing" just one day after she arrived at the facility.
And that scared her siblings, especially Amy, who felt helpless and thought Tammy might never see the family members ever again.

'1000-lb Sisters' stars Tammy Slaton and Amy Slaton. (Photo: Instagram)
"They didn't know if she was going to make it through the night. Or make it through the next hour," Chris added during the previously mentioned episode.
But thankfully, she was able to go back to rehab and start her weight loss journey after spending three weeks in the hospital.
Now, Tammy aims to lose weight drastically and get down to 500 lbs. Hence, her bariatric surgeon, Dr. Eric Smith, noted that if she can hit 500 lbs. she can go straight from rehab to get weight loss surgery.
About the Show '1000-lb Sisters'
The reality television series 1000-lb Sisters was originally aired on TLC between January 1, 2020, and February 5, 2020.
The show fully focuses on the personal lives of Amy and her sister Tammy in Dixon, Kentucky. Doing that, it chronicles their daily lives along with their attempts at weight loss and weight loss surgery.
Besides the Slaton sisters, other family members have also appeared on the show. They include Amy's husband, Michael Halterman; and the two sisters' siblings Chris, Misty, and Amanda.
Not just that, Amy and Tammy's brother Chris decided to lose weight on the series and continues to do so alongside both his sisters.
With three successful seasons so far, fans are now waiting for 1000-lb Sisters Season 4.