1000-lb Sisters Now Gears up for Its Third Season — Here's What We Know
What prompted TLC to renew 1000-lb Sisters for Season 3 so quickly? The ratings.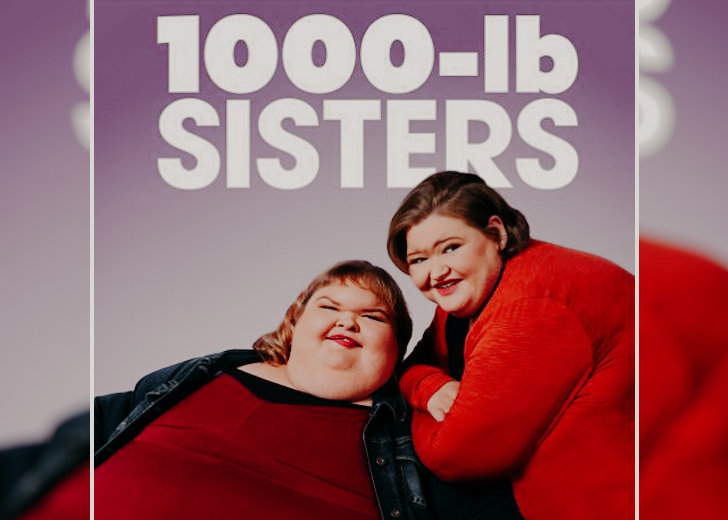 The Season 2 finale of 1000-lb Sisters premiered in March 2021.
Fans of the show were already expecting a Season 3 renewal from TLC. Deadline broke the news on March 15, 2021, that TLC had confirmed 1000-lb Sisters would now return for a Season 3.
So what prompted TLC to renew 1000-lb Sisters for Season 3 so quickly? Apparently, it had something to do with the ratings.
The series' second season received such high ratings that the channel did not want to wait any longer. It turns out that millions of people tuned in to witness Tammy and Amy, lose weight.
According to Deadline, the season placed first in its time slot among women aged 25 to 54, 18 to 49, and 18 to 24. In terms of viewership, the show nearly doubled from its first season.
The series created a lot of buzz on social media with 15 million interactions recorded every week.
Let's find out more about the upcoming season of the mega-hit TLC show.
What to Expect from '1000-Lb Sisters' Season 3?
Since 1000-lb Sisters premiered on TLC in 2020, Tammy and Amy Slaton have come a long way and have experienced a lot of setbacks. In Season 1, only Amy qualified for weight reduction surgery. Tammy failed to meet her weigh-in aim and ended up gaining weight.
In Season 2, Tammy faced another weight gain obstacle, as well as the lingering effects of getting COVID-19, all while attempting to nurture a blossoming relationship with her boyfriend, Jerry. 
The audience learned that Tammy's family felt she needed therapy to help her overcome her eating disorder. The family ended the episode, seeking a facility that was certified and equipped to handle her.
Meanwhile, Amy sought to maintain her weight loss while balancing her marriage with Michael after becoming pregnant following her weight loss surgery. The couple also welcomed their son, Gage, at the end of Season 2. The fans can also expect to keep track of baby Gage as he reaches significant milestones.
It's obvious when the reality program returns for its third season, there will be many more twists and turns in the lives of both sisters.
When Will '1000-Lb Sisters' Season 3 Be Released?
Fans were so vocal about wanting a new season that a change.org petition with over 5,000 signatures was started even before the official announcement.
The official release date hasn't been announced yet. But according to TLC's usual timetable for the show, a third season will most likely premiere in the winter of 2021 or the first quarter of 2022, which might indicate that production is about to begin if it hasn't already.
Season 2 aired from December 2020 to March 2021, fans can expect a similar number of episodes for Season 3.
Who Will Be Back for '1000-Lb Sisters' Season 3?
Amy and Tammy, as well as Amy's son, Gage, are likely to return to the show. Amy's husband, Michael; the girls' brother, Chris; and their weight loss specialist, Dr. Proctor, are all expected to return as well.
It will be interesting to observe how the sisters get along when their trips take them to other locations. As Tammy asked for a sabbatical at the end of Season 2, it's unclear whether her boyfriend Jerry will appear in Season 3.