Amy Slaton's Wish for a Family with Husband Motivated Her Weight Loss
1000-Lb Sisters star Amy Slaton wants more kids after she delivered her first baby via C-Section.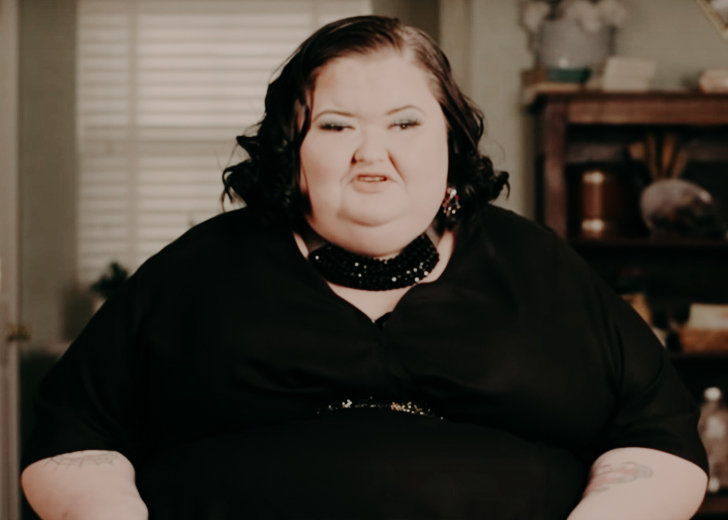 Remember the Slaton Sisters-Amy and Tammy Slaton? The popular TLC show 1000-Lb Sisters was aired in 2020 and revolves around the weight loss journey of the Slaton Sisters, who weighed 406 and 605 pounds, respectively.
The total weight of the sisters added up to 1000-Lb, which explains the show's name! Currently, Amy Slaton (33) is enjoying her motherhood journey with baby Gage (5 months) and plans to have more kids after her incredible weight loss journey.
The Adorable High School Romance
Apart from the Slaton sisters, the audiences of the TLC docuseries are also familiar with Amy's beloved husband, Mike Halterman, who frequently appears on the show. Mike and Amy met during their high school days in Dixon, Kentucky.
The couple took their wedding vows in March 2019, after dating for several years. The high school sweethearts were eager to start their family after the wedding, but Amy's weight was a huge obstacle. 
Amy Slaton's Motivation for Weight Loss
In one of the reality show episodes, Amy told her doctor, "I got asthma, I got thyroid, I got diabetes. I want to have a baby, and I think my weight is affecting me not to have a baby."
"So that's your motivation. You want to have a baby. You want to get pregnant," replied Dr. Procter.
While Michael Halterman mostly stays away from the onscreen drama, he is a doting husband even behind the sets of 1000-lb Sisters. The couple eloped from their homes without any presents.
When Amy tried to find a wedding dress of her size, she had to struggle a lot. Finally, she managed a wedding outfit online! Amy and Michael now want to celebrate their wedding traditionally.
Amy's Husband Has Been a Rock Solid Support for the Slaton Sisters
The weight management problem of the Slaton Sisters went far beyond the screen and impacted their life significantly.  
When Tammy had a near-death experience, she was restricted from performing day-to-day activities. Amy and Michael supported her wholeheartedly and moved her into their home. 
Since then, they have been living together under the same roof. The Slaton Sisters changed their diet regimen and exercise routines to deal with their obesity.
"Having a baby means the world to me; it's everything I've always wanted," shared Amy Slaton in the Season 2 teaser. The 1000-Lb. Sisters star lost 124 pounds undergoing gastric bypass surgery to overcome her weight obstacle and start a family. Within four months of her surgery, she became pregnant.
The couple welcomed baby Gage in November 2020 and are planning to have more kids! "Yes, we want one more baby. We are hoping for a girl. Mike's mom doesn't have a granddaughter," said Amy in an interview.
The Slaton Sisters have garnered a massive fan following of 150K subscribers on Youtube, while Michael Halterman has a separate Youtube channel with less than 3K subscribers. He mainly streams Lego videos or posts videos featuring himself and Amy.