Taika Waititi Accused of Cheating on Rita Ora during New Zealand Trip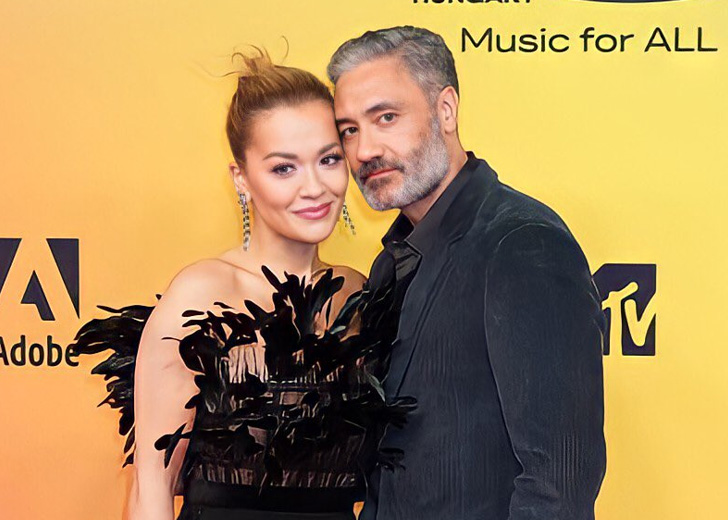 Ever since Taika Waititi and Rita Ora confirmed their relationship last August by making their red carpet debut at The Suicide Squad premiere in Los Angeles, they have made headlines repeatedly.
Their relationship has piqued the curiosity of fans and media. On May 13, 2022, Metro reported their recent outing.
The couple was spotted at the swanky dining spot, La Poubelle in California, where their friends joined them.
Their pals watched on as the duo cuddled up and gazed lovingly into each other's eyes.
According to the outlet, they packed on the PDA with the director stroking the songstress' hair while she nuzzled into his chest.
That was a rare sight, as the couple has mostly kept their romance on the down-low since they started dating.
They first sparked dating rumors towards the end of April last year when the 'Let me Love You' shared a photo of her boyfriend as part of her Instagram carousel.
"Good times, memories, random things on my phone and the ones I love," the singer wrote in the caption.
Taika Waititi and Rita Ora Cheating Rumors
However, on April 29, 2022, Deuxmoi reported about the couple, claiming that there might be cheating involved.
According to a blind item, Waititi was seen cozying up with other women during his time in his native home, New Zealand.
The anonymous tipper added that either the duo had split or a "don't ask, don't tell policy," insinuating that they might have an open relationship.
A few hours later, the curators of pop culture updated followers on the situation, claiming Waititi was not cheating on Ora and they were not going through a break up.
The couple were still dating and had just bought a house together, most likely to move in together.

Deuxmoi confirms Taika Waititi and Rita Ora are still together after initially reporting Waititi was cheating on Ora. (Source: Deuxmoi/Instagram)
It is unconfirmed if this is true, but a few weeks before this report came out, the Thor: Ragnarok director was in New Zealand.
The director uploaded videos of him touring popular tourist destinations on Instagram. He posted places such as Hobbiton, the Waitomo Caves, and the Waimangu Volcanic Valley.
And joining him on his tour were his two young daughters, Matewa Kiritapu and Te Hinekahu.
The director jokingly ended every post by asking his followers to hit the like button.
Rumors of Taika Waititi Cheating On His Ex-Wife Chelsea Winstanley
Waititi shares his two daughters with his former wife, Chelsea Winstanley.
The duo first met over two decades ago when the director's former wife interviewed him for a documentary about Maori artists.
They reconnected in 2010 while working on the film Boy and tied the knot in 2011 in New York. Waititi and Winstanley welcomed their first daughter in 2012 and their second daughter in 2015.
Unfortunately, the filmmakers ended their marriage in 2018 and kept the news under wraps until March 2020.
The reason for the divorce is unknown, but according to theories floating on the internet, Waititi was cheating on his wife with his former assistant, Polly Stoker, while she was pregnant with their second child.
It is unconfirmed if this is true, but Waititi and Stoker were spotted out and about after the divorce.