Meet the 'Dream Home Makeover' Couple — Syd McGee and Wife Shea McGee
'Dream Home Makeover' stars Syd and Shea McGee are expecting their third and final baby.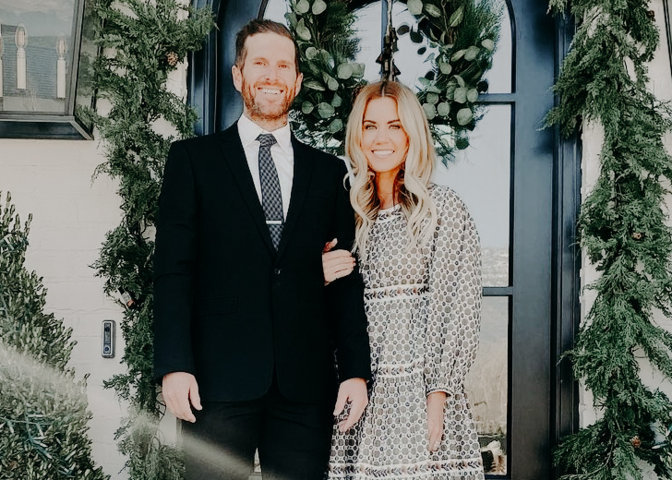 Dream Home Makeover stars Syd McGee and Shea McGee are not just partners on their reality show but also in real life. The couple has been married since 2008. They are parents to two daughters with their third child on the way.
Syd and Shea are open about their family life on the show and have shown much of their daily lives to their audience.
Today the two are incredibly successful because of Netflix's Dream Home Makeover and their brand, Studio McGee. However, they weren't always doing so well.
In fact, the married couple were broke and in a very tough situation in the past.
Here's everything to know about the two.
Met Through Her Brother
Shea met Syd after moving from her home in Texas to Utah to study at Brigham Young University. Her brother, who was studying at the nearby Utah Valley University, introduced her to his roommate, Syd.
In their book, Make Life Beautiful, which was published in October 2020, Shea shared her brother didn't want the two to become a thing and had dissuaded her beforehand.
My brother said, 'My buddy Syd will be there and you're going to like him, but don't, because he's my friend.' As I pulled into the lot, I knew I was in trouble. There Syd was on a skateboard, wearing the skinniest skinny jeans I had ever seen. We went on our first date the next night.
Shea graduated from Brigham Young University with a bachelor's degree in communications in 2007. She tied the knot with Syd a year later, in 2008.
Studio McGee
Shea and Syd went through a tough phase before they started their hugely popular interior design studio and store, Studio McGee.
Following their marriage, she found her genuine passion lay in designing and started taking night courses in interior designing at a local community college while still working full time in public relations during the day.
After landing a few styling and decorating gigs, she quit her job in public relations in favor of launching her own business. At the time, she was pregnant with their oldest child, daughter Wren.
When the Dream Home Makeover stars finally welcomed their daughter, Syd also quit his job at a tech company to focus on Studio McGee, stretching their finances further.
However, with a child being put into the equation, Shea revealed things got much tougher.
Money problems can be enough to break two people, and throw a new baby into it… it was a hard time. I don't think that Syd and I ever looked at it like we weren't going to make it. But we were not happy.
Syd and his wife welcomed their second child, daughter Ivy, just two years later, making their financial situation even worse.
It was only after years of working 16-17 hours every day that they pulled themselves out of their sticky situation and built their current interior design empire.
Expecting Third Child
The reality star couple is expecting their third child, which they say will be their "grand finale baby."
Having taken care of two newborns while simultaneously managing their business in the past, Shea hopes the 5-year age difference between her 2nd and 3rd child, who is due in mid-July, will make things easier.