Late Actress Suzzanne Douglas' Husband Said Her Energy and Creativity Will Be Missed
Renowned actress Suzzanne Douglas is no more.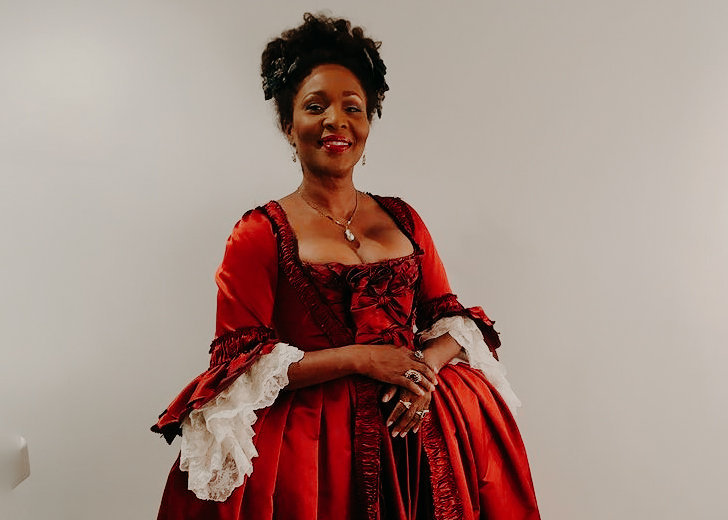 Suzzanne Douglas was an award-winning actress best known for The Parent 'Hood, Tap, Whitney, and When They See Us. 
Douglas started her career in 1981 with the television movie Purlie. Since then, she has appeared in numerous films and TV shows. 
She earned a Master of Music degree from the Manhattan School of Music. She put in good use of her degree by acting in various theaters across Broadway. 
She wowed the audience with her appearances in Dorothy Brock, Into the Woods, Crowns, Threepenny Opera, Hallelujah, Baby! and The Tap Dance Kid, among others. 
The talented actress was not only appreciated for her work but also for her kindness. But, unfortunately, Hollywood lost a gem on July 7, 2021, as Douglas lost her battle with cancer. 
Reaction to Douglas' Demise
The actress died at 64 in her home in Martha's Vineyard. Her husband, Dr. Roy Jonathan Cobb, broke the news to TMZ. 
Distraught from his wife's death, he said that the world would miss her "energy and creativity." Douglas' cousin, Angie Tee, also gave her condolences to the actress via Facebook. 
Tee posted a heartfelt tribute pointing out the notable achievements her cousin had made in her life and prayed for her soul. 
The world will miss your talent but your soul will live on forever Rest in Paradise my beautiful cousin Suzzane you will be missed.
Currently, the family is mourning the loss of Douglas. They have asked for support and privacy during such difficult times. 
Many celebrities and Douglas' coworkers have extended their condolences to her family.
Robert Townsend, Viola Davis, Roland Martin, Jada Pinkett Smith, Ava DuVernay, and Terry McMillan, among others, took to Twitter to mourn for her demise.
Suzzanne Douglas and Her Family
Douglas and Cobb have an adorable love story. They were together for over three decades until the actress's untimely death.
Cobb is a Cornell University graduate who specializes in Anatomy, Physiology, and Biology instruction. He is currently working at William Paterson University as the Biology Dept-Adjunct Instructor. 
The lovebirds first met each other in 1987. They were on a blind date and instantly clicked. After six months of dating, Cobb asked for Douglas' hand in marriage in a wholesome manner. 
He proposed during the holidays around Christmas. The actress was working on Broadway and had recently won an NAACP Image Award for Tap. 
After she returned home from the event, she noticed something hanging by the mistletoe. It was a bag with an engagement ring. Douglas said "yes" to the proposal, and the pair tied the knot on February 11, 1989. 
The duo has one daughter, Jordan. Like her mother, Jordan is also pursuing a career in acting. 
She is a New York-based actress, writer, and businesswoman. She studied play, screen, and creative writing at New York University's Tisch School of the Arts.
As soon as she graduated, Jordan founded two production companies — No Such Thing Productions and Black Lace and Laser Beams. Both companies develop audio fiction podcasts where Jordan works as the head writer and producer. 
She also voices a couple of characters in the podcasts. Some of them are Harper Bennett and Dr. Natalya Atlas in Here Be Dragons, Dr. Marella Morgan in Primordial Deep, and Chel in Janus Descending. 
The podcasts developed by her companies are available on Apple Podcast, Spotify, GooglePlay, and other platforms where podcasts can be steamed.