'Broadway's favorite boyfriend' Aaron Tveit says he will only marry once in his lifetime
When it comes to marriage, instead of getting married for the sake of it, Aaron Tveit intends to wait till he meets that one perfect wife.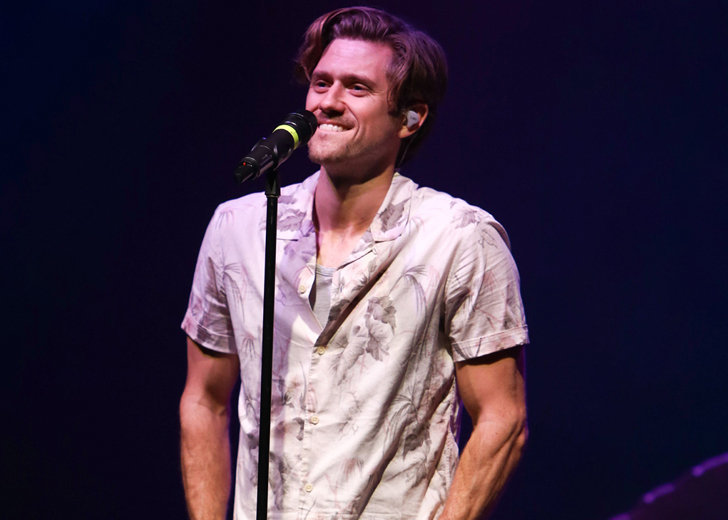 Broadway actor Aaron Tveit is as romantic in real life as the characters he plays on-screen. And so, when it comes to marriage, instead of getting married for the sake of it, he intends to wait till he meets the perfect girl. 
Aaron Tveit Believes in The Institution of Marriage 
Even though he is usually relatively quiet about his relationship status, 'Broadway's favorite boyfriend' had confessed that he wants to get married somewhere down the line, which comes as no surprise considering his parents have been happily married for 40 years. Naturally, him waiting to meet the love of his life doesn't seem unreasonable at all. 
In addition to that, Tveit is a lot like Bobby, the Broadway character he plays on Company. Tveit calls himself an optimistic, happy, and romantic person, just like Bobby. Much like Bobby, Tveit too is waiting for something more when it comes to a romantic relationship.  
The actor confessed he does not believe in superficial reasons like 'it's time to settle down,' to get married. Like his character Bobby, he too cares about an all-consuming love and believes that he will meet his future wife—a partner who will make him feel that way. Until then, he will happily wait. 
Aaron Tveit's Idea of A Perfect Date and A Perfect Partner
In an interview with Glamour in 2016, the handsome Broadway actor described his perfect date night as a nice dinner followed by walking around New York City only to end up at 'one of those hole-in-the-wall places.' 
Further, he admitted that he'd like to go out with someone who loves laughing, comedy, and someone he can have fun with (Ladies, take notes!). 
Talking about the best advice he had received about love and relationships, he explained that there is no point looking for it. Thanks to his friends and family who have found the great loves of their lives, he firmly believes that he'll know when it happens. 
At the time, he also revealed that he was single and looking for a nice girl. However, he acknowledged he had gotten to the point of knowing himself well enough before committing to someone and so had been focusing on being receptive to people around him.
Has Aaron Tveit Found The Right Girl?
Since we're already this far into the article, asking "Is Aaron Tveit married?" would be silly, but has he found his right girl?
Tveit might have found the 'right girl' he had been looking for. In an interview with GQ in 2019, when he was asked about his workout regimen and dietary restrictions, the actor shared that he and his girlfriend are strict regarding their diet and eating clean. Still, they indulged in foods they rarely eat whenever they're on a road trip. 
Even though he did not share the name of the girl he was dating, his fans—who like to call themselves the 'Tveitertots'—have some ideas. In an Instagram post, it was revealed that the 37-year-old actor was dating Ericka Hunter. The rumored couple was seen attending a US Open match together in 2019.
In addition, in a discussion on Reddit, users were openly discussing the relationship between "Aaron Tveit and his married girlfriend Ericka Hunter."

     Discussion About Aaron Tveit and his alleged girlfriend on Reddit (Source: Reddit)