Sutton Stracke Brings Daughter to 'RHOBH' Disregarding Ex Husband's Prohibition on Filming With Kids
Sutton Stracke went from being a friend of the housewives to a real housewife on 'RHOBH.'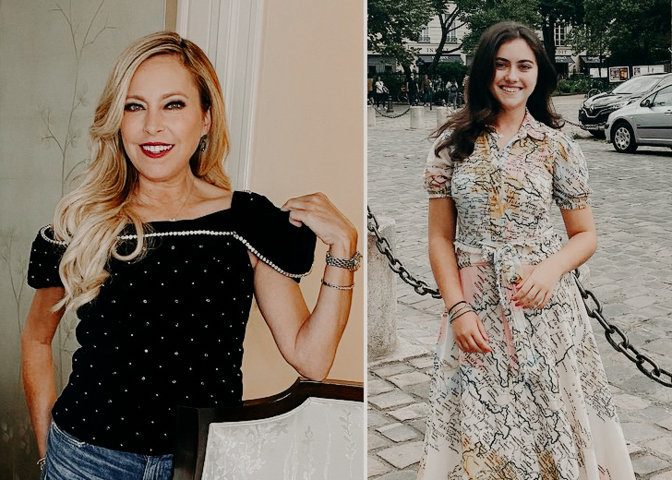 Sutton Stracke is an American socialite, ballet dancer, and reality TV personality, best known for The Real Housewives of Beverly Hills (RHOBH). 
She is the Director of Development for Cunningham Dance Foundation and the Executive Director for Augusta Ballet. She also serves as the board member of various organizations in Los Angeles and New York, including the Ballet Theatre. 
She was first introduced to RHOBH as a friend of the housewives in Season 10. However, she returned as a regular cast member in the eleventh season. 
Initially, she was supposed to join the cast in season 10. Unfortunately, because of her ex-husband Christian, she could not do so.  
Stracke Was Demoted Because of Her Ex-Husband
Stracke met her ex-husband, Christian, when they were kids. They later reconciled and eventually got married in 2000. 
Christian works at PIMCO, an investment management company, as the global head of credit research. His expertise lies in managing real estate and corporate investments, as he has been doing so for the last two decades. 
The pair share three children — a daughter named Porter and two sons, Philip and James. They got divorced a couple of years ago, but they co-parent their kids together. 
On May 22, 2020, Stracke revealed some information about her involvement in Season 10 of RHOBH on Reality Life with Kate Casey podcast. She said that she did not get to be a cast member but was made a friend of other housewives at the last moment because of Christian.
She was heartbroken since RHOBH was something she wanted to do with her kids. The socialite wanted to show the viewers her "softer side" as she enjoyed time with her children.
She apologized on the podcast because she could not showcase that to her fans his season. But, regardless of Christian's prohibition, Stracke still joined the show for two reasons — to give herself a purpose after the divorce and be a role model for her kids. 
After the divorce, she felt like all she did was take care of her kids and go to the gym. She wanted a change in her life that would make herself proud, and RHOBH was her answer. 
She took a risk and joined the show. Eventually, she became one of the Real Housewives in season 11 and featured her daughter on the show. 
Sutton Stracke on Filming with Her Daughter 
On July 14, 2021, the reality TV star shared her experiences on filming with her daughter on Page Six. Both the mother-daughter duo enjoyed working with each other. 
Stracke said that her daughter was fun, sweet, and shy but loved filming the show. According to her, Porter did not create any fuss and was "pretty forthcoming." 
Porter made her RHOBH debut on the July 14 episode of the reality show. She discussed her college life, difficulties making friends, and joining a sorority with her mother and another RHOBH star, Lisa Rinna. 
The mother-daughter duo also filmed taking Porter back to college after the long break from the COVID-19 pandemic. Stracke shared that the moment was very emotional for both of them. 
Porter did not want to show herself being sad on camera and was mad at her mother. It was a bittersweet moment for the two, but it was special to Stracke as she will "always remember that moment."