One of Suge Knight's Kids Claimed Tupac Shakur's Death Was a Result of a Conspiracy Theory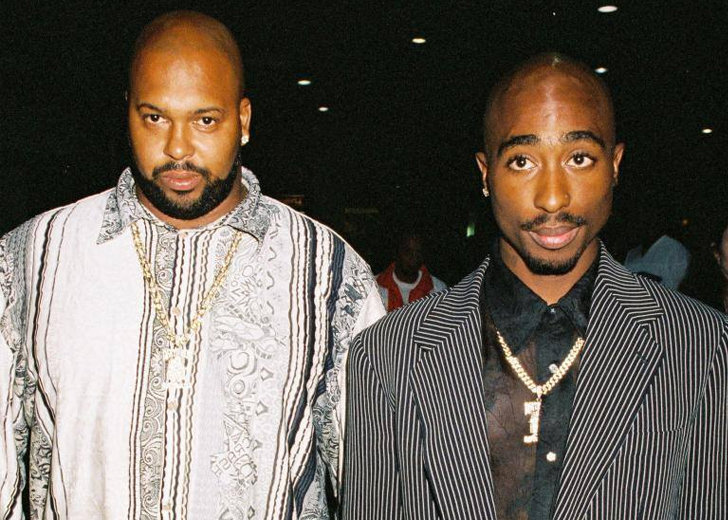 Suge Jacob Knight Jr, one of the kids of the notorious Death Row Records mogul Suge Knight, quickly came to the spotlight circa late 2018.
The reason for his rise was quite interesting, too. He made dubious claims that rapper Tupac Shakur is still alive — and living in Malaysia — in his since-deleted posts on Instagram.
In his posts, shared in October 2018, Knight Jr asserted Tupac hadn't died as the result of gunshot wounds in 1996.
He even shared edited images of the late rapper posing with 50 Cent and Beyonce while remarking "Tupac is alive" and "He never really left us."
Suge Knight's Son Claims 'Tupac Is Alive'
Knight Jr, a cast member of VH1's Love & Listings, further argued that the death of Tupac resulted from a conspiracy theory.

Suge Jacob Knight Jr is one of Suge Knight's kids. (Photo: Instagram)
He said that while implying that Illuminati silenced the rapper and that the society was now [at the time] chasing him for "saying too much."
The reality TV star added to his claims in January 2019 when he posted a post announcing Tupac was "back in the studio" with "new music coming" and claiming, "I need the hottest producer to work on a project for Pac."
However, he spoke with Yahoo Entertainment in August 2019 and clarified that he didn't mean to disrespect the rapper's fans.
In fact, Knight Jr, also known as Suge Jacob Knight, stated he saw Tupac's family as his own, and there was "a real good message" as to why he made those previous comments.
"I don't want to ruin it. It's an important message. Tupac's my godfather. That's all I have to say," she said when asked about the message that he mentioned.
Suge Jacob Knight Jr Is One of Suge Knight's Many Kids
The former music executive, Knight, has seven kids from his multiple relationships. Among them, Knight Jr is one of the two sons whom he welcomed with his ex-fiancée, Stormey Ramdhan.
According to online outlets, Ramdhan welcomed her firstborn just a few months after turning 18, while Knight was 30-year-old at the time.
"He asked me in bed...in his Westwood apartment in 1994 and put a ring on it," the reality TV star's mom told The Jasmine Brand in 2014.
She continued to add, "It was more than a relationship, we was a family at one point. And we really loved and cared about one another, or at least I did. My intent and heart was always genuine with him."
That said, Ramdhan never became Knight's wife, as they separated soon after having their second child, Sosa Knight.
Besides, the musician reportedly has multiple kids with his alleged former wife Sharitha Knight — and a daughter with his other ex-wife, Michel'le Toussant.
Knight is currently incarcerated at RJ Donovan Correctional Facility in San Diego.
He was sentenced to 28-years in prison after pleading no contest in 2018 to voluntary manslaughter in the fatal hit-and-run accident that killed Terry Carter and injured filmmaker Cle Sloan.