A Look at Sugar Ray Leonard's Vile past with Ex Wife Juanita Wilkinson
Sugar Ray Leonard was divorced for domestic violence and drug abuse.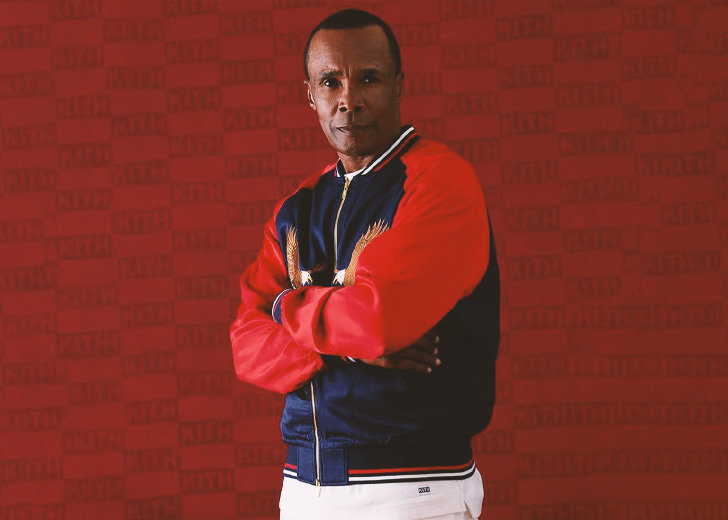 Sugar Ray Leonard, one of boxing's most successful fighters, was born Ray Charles Leonard on May 17, 1956, in Wilmington, North Carolina.
Often regarded as one of the greatest boxers of all time, in November 1979, he won the World Boxing Council's welterweight title. Over the next decade, he fought in some of boxing's most memorable bouts, winning nearly all of them. His victories included wins over Roberto Duran and Thomas Hearns.
Leonard is also a motivational speaker and an occasional actor after retiring from boxing in 1997. 
Sugar Ray Leonard and Domestic Violence
The former professional boxer made headlines back in the day when he married his high school sweetheart, Juanita Wilkinson, in January 1980. By age 16, Wilkinson was pregnant with their son, Ray Jr.
The lovebirds were admired by fans from all over the world, and their son, Ray Jr., served as the ring bearer at the wedding. In 1984, they had another son, Jarrell.
The public saw it as a storybook romance: "the stuff of dreams, of fantasies, that the little girls fall asleep with," a newspaper columnist wrote about the couple.
However, their relationship wasn't as it was portrayed in the public eye and started falling apart. After several break-ups and reconciliations, the relationship between Leonard and his wife was finally broken after 10 years of marriage due to domestic violence. 
In 1990, Leonard and Wilkinson announced their separation, and during their divorce proceedings, Wilkinson testified that he abused her when he was under the influence of alcohol and cocaine. 
Sugar Ray Leonard Opens up about His Actions
After the assault allegations were brought to the public, in 1992, Leonard held a press conference and confessed that his wife's claims were true. He revealed that he started using medication after retiring in 1982, following surgery to repair a detached retina.
"I can never erase the pain or the scars I have made through my stupidity, my selfishness. All I can do is say I'm sorry, but that is not enough," Leonard said.
The boxer felt the need for drug use because he didn't want his career to end. He expressed that drugs were like a "crutch" that enabled him to "forget his pain." 
I decided to search for a substitute.  resorted to cocaine. I used when I felt bad, I used when I missed competing at that level.
Sugar Ray Leonard's Son Talks about His Parents' Rocky Relationship
In an interview with WSOCTV News, the couple's son, Ray Jr., talked about being a kid and seeing his dad beat his mother until her "head was bloody."
"It's still overwhelming that you know. I can't believe it still bothers me to this day," said Ray Jr.
He shared his feelings of guilt even to this day for not trying enough to stop his dad's abuse. The son of the boxing legend revealed how quickly fame had hit his family and how it took a toll on every one of them.
He revealed that the violence he witnessed affected his life and is still deeply seated in the back of his memory. Ray Jr. said that he still has a long way to go with dealing with his childhood memories.