Inside Stevie J and Daughter Savannah Jordan's Relationship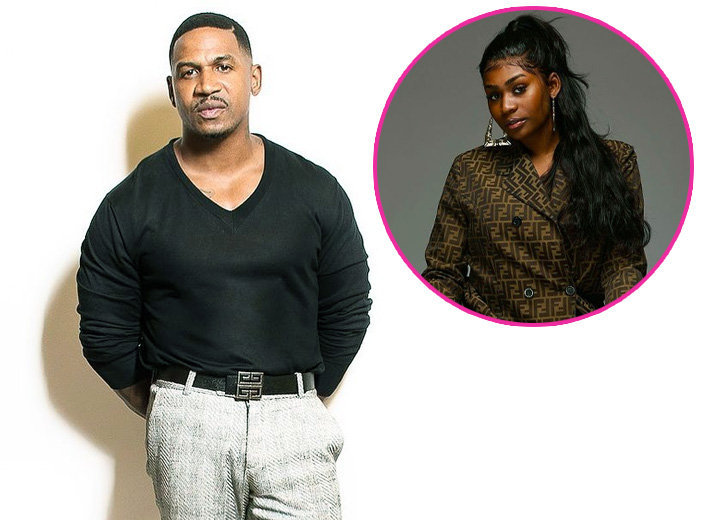 Grammy Award-winning record producer, singer, and songwriter Stevie J is a father to seven children. He had a complicated relationship with his father growing up, and because of it, he has often spoken about how seriously he takes fatherhood.
However, fatherhood hasn't been easy for him as his eldest son shared his distress over not having his father around. Stevie J has since expressed his wish to make amends to children he wasn't present with, stating how much he loved them. "I love my kids. More than I love me."
The record producer's efforts in being a good father seem to have paid off. His son Steven Jordan Jr and daughter Savannah Jordan, who appeared on Growing Up Hip Hop, have talked about how much they appreciate their father.
Stevie J and Daughter Savannah Jordan's Relationship
Along with Angelo Antonio Fernandez whom Stevie J adopted, he has six other children — Sade Jordan, Dorian Jordan, Savannah Jordan, Steven Jordan, Bonnie Bella Jordan, and Eva Giselle Jordan.
Among the seven, his son Steven and daughter Savannah have followed their father's footsteps of joining reality TV. The trio appeared on Growing Up Hip Hop season 6 and shared much of their life with the viewers. During the show, Stevie J and his daughter argued on multiple occasions over her finances.
Savannah spoke about their clashes when talking to Meaww, where she said it was only her father who had a problem with it.
I don't think we were clashing about money. I think it's more like he's in my business. That's what we get. It's not clash or disagreement at all because the only person that is having any problems at all with that money is him. I'm totally straightened. Forward and together with all my finances.
In the same interview, Steven also shared that their father had been around them and was extremely supportive of his children.
Given Stevie J's interactions with his children in Growing Up Hip Hop, it's easy to see that he cares a great deal about his children, not just about their career and finances but also their love life. For instance, while talking to DJ Smallz Eyes 2 back in 2018, Savannah revealed it was hard to get her father's approval about who she was dating.
That [expletive] is hard. It literally never happens. He approved of my first boyfriend… After that, it was a wrap for everybody else cause he broke my heart and my dad was done… He's really overprotective, it's crazy.
During an interview with Monsters & Critics, Savannah had spoken about how she constantly talked to her father about getting merchandise from her brand, The Good Vibe. "I'm on his [expletive] about little things like buying a hoodie or t-shirt. You supposed to get all the merch, you're the dad."
The father and daughter share an excellent relationship, and Savannah revealed being on Growing Up Hip Hop had improved their communication as they had to be authentic in front of the camera.