Stevie J and Faith Evans Arguing Video Surfaces — He Alleges She Cheated on Him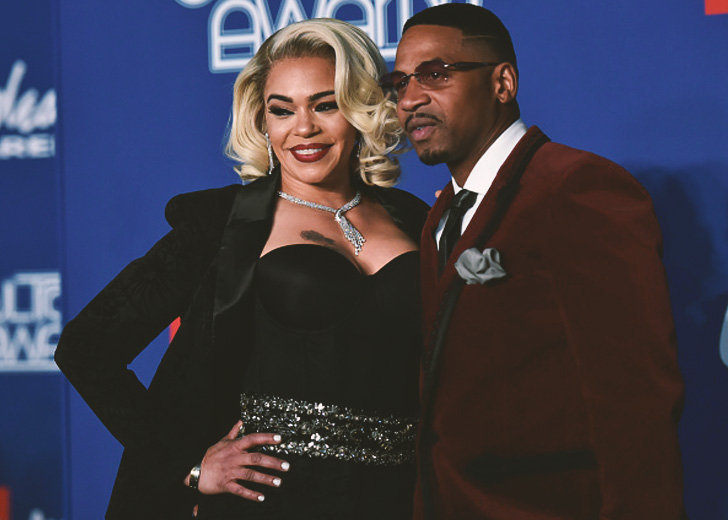 Stevie J and Faith Evans exchanged vows in July 2018. A surprise ceremony in Las Vegas took the internet by storm and even shocked their closest family and friends.
Last week on November 8th, it was reported that Stevie J had filed for divorce with his wife Evans at Los Angeles County Superior Court.
The reason for their split has been unclear to the public. However, the recently surfaced video on the internet suggests the breakup is due to infidelity. 
Stevie J Accused Faith Evans of Infidelity in a Recent Video
On Tuesday night, the Instagram post under the account of Tasha K was uploaded, which might give us an insight on the downhill of the couple's relationship. 
The post showed exclusive footage of what seems like the couple's bedroom, where Stevie was seen arguing with his wife, accusing her of cheating on him. 
As they continued arguing with each other, he suddenly hit her with a question of whether she was happy about her decision. He might be referring to the divorce, to which she replied "yes."
Evans constantly threw shades at her husband and told him to stop filming her on his phone. Instead, Stevie went on filming and accused her of having an extra-marital affair with someone in their own home. 
"I hate you. Please leave me alone," she said and kept repeating those words multiple times. 
While Evans told him to stay away from her, he came even closer to her. Despite her asking him to stop his actions, he does not.
A lot of swear words had been used in the footage by both Stevie and Evans, to which a fan commented, "It's something in the celebrity water."
Faith Evans Posted a Contrasting Video of Them on Her Instagram
Altough TMZ confirmed that the record producer filed divorce papers last Monday, his wife, Evans, posted a light-hearted video of the pair on vacation. 
In the video, one could see Evans and Stevie having a good time at the beach in Malibu as they smiled and showed off their cartwheeling skills. 
She captioned the post, "Get us free, bruh! @hitmansteviej_1."
This resulted in a lot of confusion amongst the fans as to the status of their divorce. One commented, "Wait, I thought ya'll was divorcing… Never mind." 
"They putting on a show," another commented.
A day after she posted the video, Evans went on her Instagram and shared yet another post in which she told people to mind their business. It seems like she's referring to the people who were unhappy with the situation from the last post.