Faith Evans and Stevie J Relationship Timeline: Stevie J Files for Divorce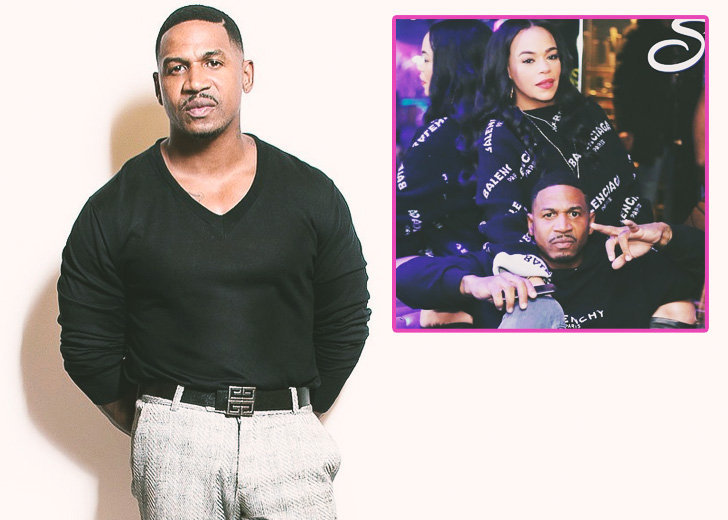 Faith Evans and Stevie J have officially called it quits. 
Many believed they would live happily ever after, but it seems like Faith and Stevie were not meant to be. According to court documents obtained by Entertainment Tonight, the record producer filed a petition for divorce from the former reality TV star at a Los Angeles County Superior Court.
The couple got married in Las Vegas back in July 2018 during an intimate ceremony in their hotel room. The couple showered each other with love on Twitter and announced their wedding, which came as a surprise to their family, friends, and fans alike.
The news of the divorce comes months after Stevie was accused of cheating on Faith with his ex, Joseline Hernandez. Stevie and Faith did not have children together, and it is unconfirmed how their assets will be divided.
Here is a breakdown of the former couple's relationship.
Faith Evans and Stevie J's Rocky Relationship
The duo had known each other since Faith was married to the late Christopher "The Notorious B.I.G." Wallace as Stevie helped produce quite a few hits for the legendary artist. However, it was only a few years ago that the pair turned the friendship into something more.
Faith and Stevie's budding romance was first shown to the world when they appeared on Love & Hip Hop together. Stevie was trying to woo Faith, who had initially cut Stevie off after finding out he was still with his ex. 
They eventually got back together, and in 2018, they got married, but their relationship was far from stable. In 2019, there were rumors that the couple had broken up after tweets from Stevie J's account surfaced, hinting that Faith had cheated on him.
However, Stevie shut down the rumors by claiming that his account was hacked.
Then, in May 2020, Faith was arrested on charges of domestic violence after she allegedly attacked her husband during a heated argument. When the police arrived, Stevie had visible marks and scratches all over his face. 
Despite the incident, the couple stayed together and were reportedly working on their marriage. Stevie even surfaced with a large tattoo of his wife's face. 
Stevie J and Joseline Hernandez's "Marriage"
Before Faith, Stevie was together with Joseline. 
The couple lied about being married, and it was later revealed that it was all a sham. Even on Love & Hip Hop: Atlanta, the former couple insisted they were legally married, though their co-hosts had suspicions after they failed to produce a marriage certificate. 
They eventually came clean, and according to Stevie, he agreed to lie out of love. 
In 2016, on season 5 of Love & Hip Hop: Atlanta, Stevie admitted he lied to make his "wife" happy. Joseline wanted to be married, so he agreed to lie for five years to please her instead of tying the knot.
But all that ended after Stevie started seeing Faith.