Details on ESPN Commentator Stephen A. Smith's Education and Career
Smith's years in college, playing basketball and writing for the school newspaper, shaped his career.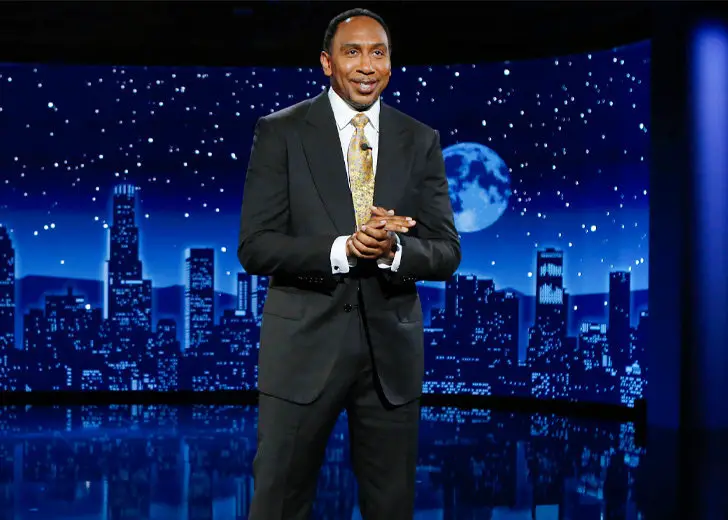 ESPN commentator Stephen A. Smith became the highest-compensated person in the US sports media in 2019, with an annual package in millions. While it was a sweet deal for Smith, there was another takeaway—Smith was extremely valuable to the company. 
Of course, his unique style of commentary, which is jarring, provocative, and often ill-conceived, is one of the reasons he is such a valued asset to his employers—that and the fact that he has a very respectable portfolio backing him. 
Stephen A. Smith's Initiation into Journalism
Smith's career in journalism took on the rising curve with the Winston-Salem Journal, the Greensboro News and Record, and the New York Daily News. Still, it all began in 1994, when he began writing for the Philadelphia Inquirer.
During his tenure at Philadelphia Inquirer, Smith was tasked with covering the Philadelphia 76ers as their NBA columnist. His other positions included general sports columnist and a general assignment reporter. 
After spending the better part of a decade with the publication, Smith left the life of a columnist behind to explore other avenues of sports journalism. In 2005, the globally renowned reporter took to the radio industry. 
Starting April 2005, Smith was the host of a weekday, noon to 2 p.m. radio show on WEPN in New York City with fellow radio host Brandon Tierney. Around the same time, he also became an on-air contributor for Fox Sports Radio. 
From A Radio Host to the Highest-Paid Man in Sports Media
Suffice to say that 2005 was an eventful year for Smith as he also got his on show on ESPN the same year. The basketball-centric show called Quite Frankly with Stephen A. Smith featured interviews with various NBA stars. 
Although the channel canceled the show just two years down the line, the commentator made appearances on several other shows on the network, such as Pardon the Interruption and Jim Rome Is Burning. However, he announced he was going to leave the channel sometime in 2009. 
Thankfully, his departure did not last long, and he was back to ESPN by 2012. When he returned, he joined First Take and was a regular on the show with Skip Bayless.
By 2019, Smith became the highest-paid person in US sports media with an annual salary of $10 million. 
Stephen A. Smith's Early Education in New York
Prior to his career in journalism, Smith spent the majority of his early education in New York. He attended high school in Queens before he attended the Fashion Institute of Technology for one year. 
He went on to receive a sports scholarship thanks to his affinity for basketball and got enrolled in Winston-Salem State University, an HBCU in North Carolina. Furthering his education, he graduated with a mass communications degree in 1991.
The journalist got a head start in his career during his college years. While he was playing for the basketball team, he was routinely involved in the school paper as well. Right from the get-go, Smith was inclined to journalism, and he knew he wanted to pursue a career in sports.