NBA Star Trevor Ariza's Life As a Father — Controversies and the Truth
NBA star Trevor Ariza is not what his ex-wife Lana Allen Says He Is.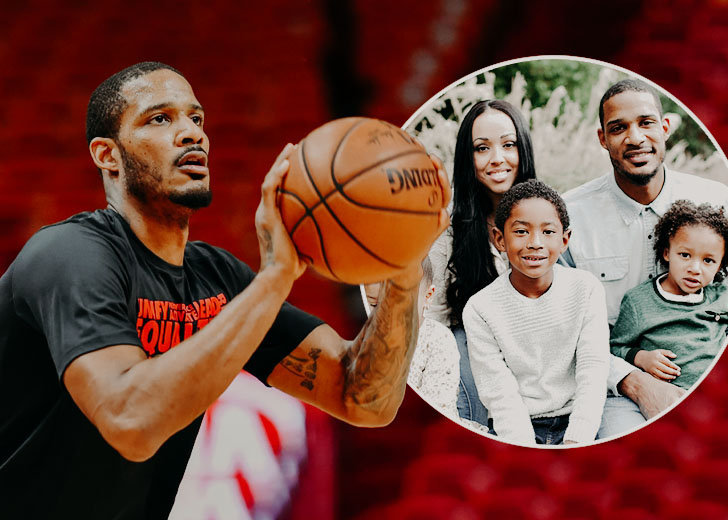 Trevor Ariza's life has been a rollercoaster ride — he has dealt with the loss of a loved one, been traded more times in the NBA than he would like, and was accused of abusing his son Tajh Ariza in 2020. 
The mother of the child, Lana Allen, claimed the NBA star had a tendency to dish out corporal punishment that resulted in injuries and demanded a restraining order on the child's behalf. The details of the violence were graphic. 
Allen claimed that the child feared his father and requested a restraining order against Ariza, hoping to keep their son safe. The two had apparently been locked in a custody battle for a while.
Allen got a temporary restraining order but was denied an extension when Ariza fought back and was found innocent of the charges. 
The judge opined that Ariza was not a threat after receiving testimonies from all the people involved — including both parents, the child, therapists, and more. The NBA star fired back, stating that his ex-wife was causing a rift in his relationship with his son and using the court to keep him away. 
The judge allowed Allen to retain primary custody and gave Trevor a significant visitation to build a better relationship.
Ariza Opted Out of NBA Restart to Spend Time with His Son
Before the allegations arose, the then Portland Trail Blazers forward sat out NBA's Orlando restart of the season to spend time with his son. His ex-wife had granted a court-ordered, one-month visitation period which coincided with the league team's quarantine in Orlando. 
Because of strict health and safety protocols, players could not bring guests until after the first round of playoffs. Unfortunately, this meant that Ariza could not bring his son with him to Orlando and was left to decide between parenting or playing. Unsurprisingly, he chose his son over basketball. 
His choice reportedly cost him more than a million dollars in salary. The NBA star is committed to parenting and takes to social media to express his love for his kids. His Twitter bio reads "Tajh, Tristan, and Taylor's dad."
The athlete also uploaded photos of his sons in an Instagram carousel on his oldest son's 13th birthday. Currently, he is married to Bree Anderson, and they have two children – Tristan and Taylor Ariza. 
Ariza's NBA Career as the Most Traded Player in NBA History
Born in Miami, Florida, Ariza moved to Los Angeles to pursue his dream of playing professional basketball. He played at UCLA and was chosen for the All-Pac-10 team as a freshman. After that, he entered the NBA draft and was selected by the New York Knicks in the 2004 NBA draft.
He spent parts of two seasons in New York and parts of three seasons in Orlando before returning to L.A. as a member of the Lakers. In 2009, Ariza won an NBA title with the Lakers and averaged 11.3 points per game.
Ariza parlayed that performance into a five-year, 33 million-dollar contract with the Houston Rockets but was soon traded to the New Orleans Hornets after a stagnant performance. He plays for Miami Heat now and holds the record for "The Most Traded Player in NBA."