Stefania Spampinato and Danielle Savre Talk about Ideal Partner — Are They Dating?
Everything about Stefania Spampinato and Danielle Savre's "relationship"!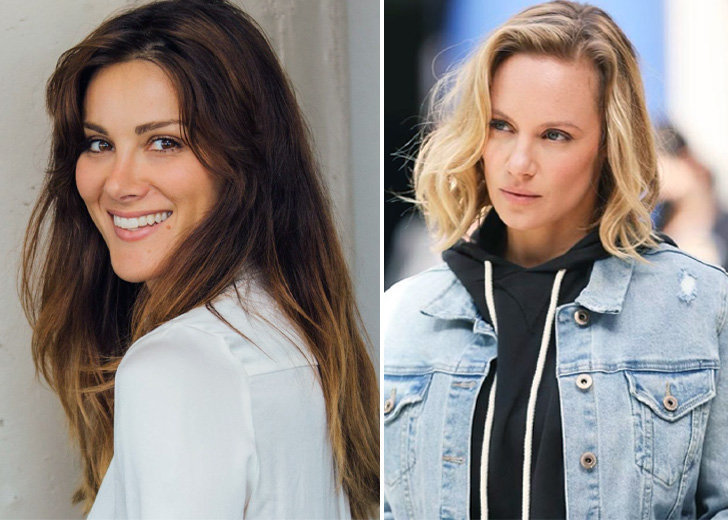 Serving as the second spin-off to the famous ABC series Grey's Anatomy, Station 19 starts off where Private Practice ends and follows the lives of heroic firefighters at Seattle Fire Station 19. 
The cast comprises Jaina Lee Ortiz, Jason George, Grey Damon, Barrett Doss, Jay Hayden, Danielle Savre, Stefania Spampinato, and Miguel Sandoval.
The series premiered on March 22, 2018, and was renewed for a fifth season which premiered last week on September 30, 2021. 
The Undeniable Chemistry of Maya Bishop and Dr. Carina
In Station 19, Maya and Dr. Carina's deep chemistry has stood out the most to many fans. 
After watching recent episodes, many fans have wondered if Danielle Savre and Stefania Spampinato are romantic partners in real life too.
Savre portrayed a bisexual Lieutenant, Maya Bishop, whereas Spampinato played Dr. Carina DeLuca, Bishop's wife and OB/GYN attending Grey Sloan Memorial Hospital. 
Stefania Spampinato and Danielle Savre's Ideal Partners
Since many fans have been raising concerns about the actors' off-screen relationship, Savre and Spampinato took matters on Station 19's Instagram page on May 20, where they candidly answered questions from their fans and talked about their romantic preferences during a live session. 
The first question was: "On a first date, would you rather get dressed up and go out to a nice dinner, or meet for casual drinks at a coffee shop?"
Actor Savre replied that she prefers to go outdoors with some formal attire, whereas Spampinato opted for a more casual setting.
The other question was: "Would you rather cook for your date or have your date cook for you?" to which Spampinato replied that she preferred her date cooking for her since she hated cooking. 
"Cook for me, 100 percent," she said almost immediately. 
Savre complimented her co-worker by telling her she admired her kitchen skills. Spampinato explained that she likes washing the dishes after their meal instead of preparing a meal. 
Savre noted that she loves to cook together instead of one doing the favor for the other. 
Spampinato admitted that her favorite type of vacation is a trip to the beach, and the actor also shared that her dream is to fall in love at first sight.
Are Danielle Savre and Stefania Spampinato Partners in Real Life?
The direct answer is no, at least for now, since none of them have admitted to being in love with each other. 
Many rumors had been circulating on Reddit about Spampinato having an ex-husband, but the actress has never confirmed the news.
The The Most Beautiful Day in the World actress has quite a presence on her social media, but she has never shared information about her partner on any of her social media posts. 
Who Is Danielle Savre's Husband?
The Boogeyman 2 star has always been silent about her private life in the media, so we know a little about whether or not she is dating anyone right now.
However, according to Chicago Tribune, Savre was reported to be dating Blackhawks hockey/video analyst Andrew Contis in 2019. The pair live near the same area in California but were never spotted together by the public eye. 
Savre admitted to being single in early 2021 and has had no reports of knotting ties with anybody before.