Did You Know Stacey Dash Nearly Had an Abortion? About the Actress' Struggles and Son Austin Williams
"God told me to 'keep my son' so I ripped the IV out of my arm and I said, 'I'm keeping my son.'"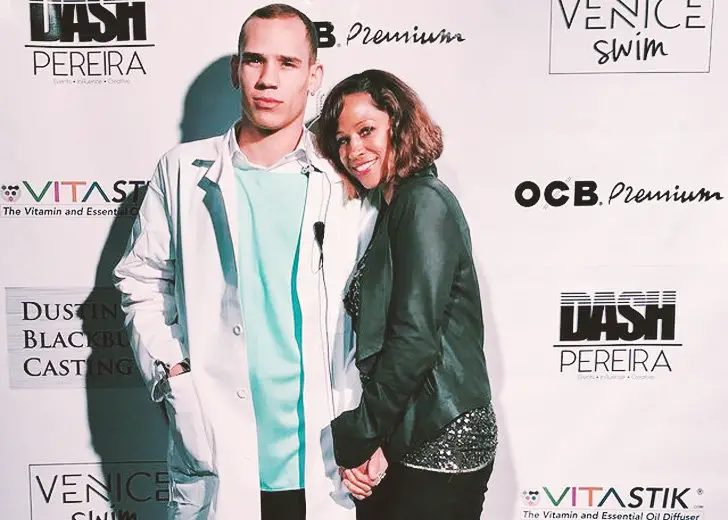 American actor Austin Williams became a household name after starring in the famous 2005 film The Good Shepherd as the young version of Matt Damon's character Edward Wilson.
You might even remember him as that charming guy from the daytime soap opera One Life to Live, a role that continued until January 2012, but did you know that his mother almost aborted him when she was only a few weeks into her pregnancy?
Williams was born on November 13, 1996, to famous parents. He is the son of the former Clueless star Stacey Dash and the famous R&B songwriter Christopher Williams. 
His younger sister, Lola Maby, was born in June 2003 to Dash and her second husband, James Maby. The couple had exchanged vows in 2005 before splitting a year later.
What Changed Stacey Dash's Perception of Society
Williams' mom, Dash, is well-known for kindling controversy for her conservative political views. She opened up in her 2016 memoir, There Goes My Social Life: From 'Clueless' to Conservative, that her parents were drug abusers, which became the primary cause of trauma she faced when she was little. 
Growing up in the borough of South Bronx in New York City, the actress claimed her mom introduced her to cocaine use when she was just in high school at 16 years old. She soon got addicted to the drug, and her drug abuse continued even in her early 20s. 
During her interview with People on June 1, 2016, she opened up about having suicidal thoughts when she had just stepped into adulthood.
"I couldn't find happiness," said Dash. "It got to a point where I didn't even want to live anymore. The voice in my head was saying, 'There's nothing here for you.'"
Alongside heavy drug use, the former TV actress also got into an abusive relationship with a man whom she claimed physically violated her during their relationship. He would punch her on her legs, chest, and basically hit her with anything that he could have in his hand. 
A part of me felt like I deserved it because what I was coming from was no better. I didn't have an identity. That's why I fight for women and people in the inner cities today. I want them to know it will get better.
The former Fox News spokesperson expressed that her experience with physical abuse and drug addiction has instilled many of her views towards society. 
How Stacey Dash Nearly Aborted Austin Williams
As Dash has been open about "not being a feminist" and not believing in identity politics, her latest film project, Roe v. Wade, is a conservative retelling of the landmark Supreme Court case that premiered at the Conservative Political Action Conference in Orlando.
Roe v. Wade was a landmark decision of the U.S. Supreme Court in which the court ruled that the Constitution of the United States protects a pregnant woman's liberty to choose to have an abortion without excessive government restriction.
It struck down many U.S. federal and state abortion laws and prompted an ongoing national debate in the United States about whether and to what extent abortion should be legal.
Dash revealed that she had almost aborted her son Williams because her reliance on drugs was persistent when she heard the news. 
"When I got pregnant, I was doing a lot of drugs and I didn't want to live. I wanted to die," she recalled.
Dash shared that she refrained from wanting an abortion because God himself came up to her and passed the message to keep her son alive. 
I was going to have an abortion. I was crying, and I said to God, 'Please tell me what to do.' And God told me, 'Keep your son.' I ripped the IV out of my arm and I said, 'I'm keeping my son.'
Dash is now the mother to William, now 25, and daughter Lola, 18. Her political views are conservative, and she has been open about believing in banning abortion.