Christopher Williams is a father to three children, but is he married?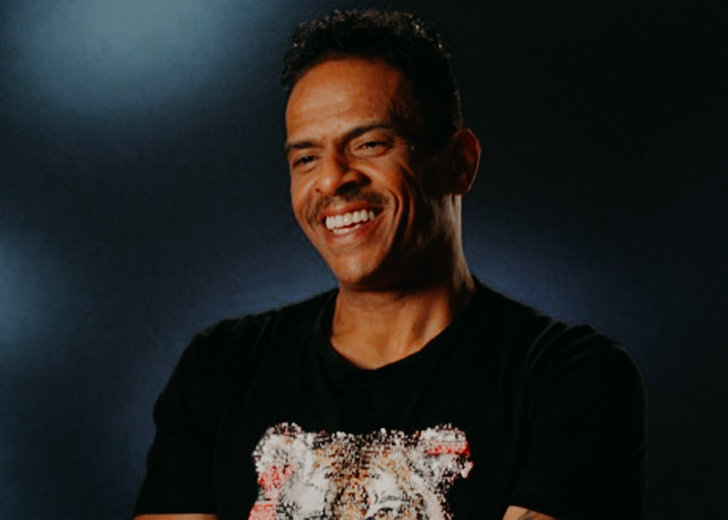 American singer Christopher Williams is a father to three beautiful children.
Williams had his first son Justin Hylton-Williams in 1988—from his relationship with Maya Hylton, a celebrity stylist.
Christopher Williams and Stacy Dash's son Austin, born in 1991, is his secondborn. His youngest child is Cierra Barnes-Williams, born in 1993 with Heather Barnes.  
Christopher Williams Has a Good Relationship with His Children
The Bronx, New York native, is pretty tight with all of his children and is often seen showering them with love and praises on social networks. 
In an interview with MTV back in 2010, the 'Every Little Thing U Do' singer mentioned that his eldest son Justin has a great voice and impeccable ear for music. He further emphasized that his son was ready to commence his career in the music industry.
And rightly so, the oldest Williams kid is reportedly following his father's guidelines. He is working as an executive, and Williams couldn't have been prouder.
Was Natalie Macklin
Christopher Williams'

Wife?

After several conflicting reports, an online news portal, HipHollywood, reported that Williams was married to Natalie Macklin. According to the article, the couple wed on July 7, 1995, in Sin City.

However, in an episode on The Real Housewives of Atlanta, Kenya Moore adamantly stated that the pair were not legally married, and he referred to their relationship as "common law."

After the said episode, Moore even took to Twitter to share a singer's video revealing that he is not married. 

In the June 2013 video, the singer was asked if he was married, and he bluntly told the reporter that he was not, and hence clearing out all the rumors regarding his marital status. 

Still, the alleged date of their marriage and the date the video was published on YouTube are almost two decades apart, leaving room for a reasonably lengthy Hollywood marriage to run its course. 
Christopher Williams Has a Few Acting Gigs under His Name
The father of three rose to fame during the late 1980s and early 1990s. Williams has a good deal of R&B hit singles under his name, like the remarkable 'Talk to Myself,' 'Every Little Thing U Do,' and 'I'm Dreamin'. 
His single 'I'm Dreamin' even became a #1 on Billboard's Hot R&B/ Hip-hop singles and Tracks charts in 1991.
Besides his music career, the singer has also starred in New Jack City and had a cameo role in Gunmen and New York Undercover.