Sophia Di Martino Shares Two Children with Her Partner Will Sharpe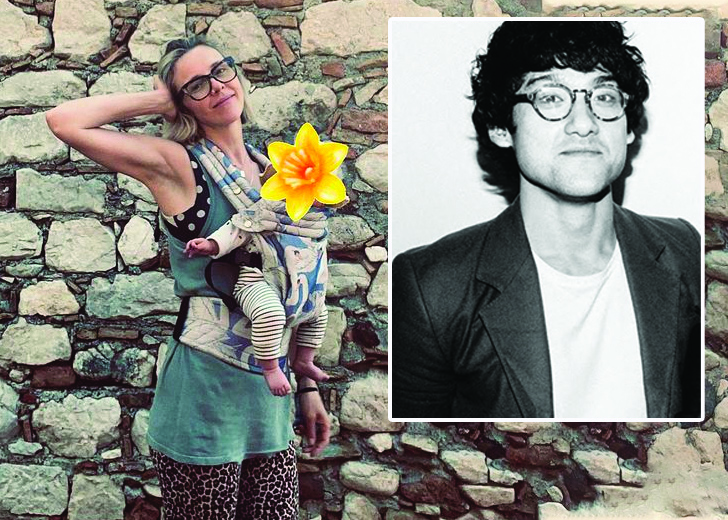 Sophia Di Martino is a proud mama to two children — a daughter and a son.
She shares them with her longtime partner, Will Sharpe. Di Martino and Sharpe prefer to keep their relationship out of the spotlight.
It is reported that they have been dating since 2010 and are still together. The couple welcomed their daughter in 2019 and were blessed with a baby boy in 2021.
However, they have never publicly shared their children's names and identities. Moreover, Sharpe does not have an online presence.
So, the only glimpse of their life we see is via Martino's social media and the pair's interviews.

Sophia Di Martino shares two children with her longtime partner, Will Sharpe. (Source: Twitter)
Sophia Di Martino's Daughter and Loki
As said before, Di Martino has shared nothing about her children on social media. Moreover, she never explicitly announced that she gave birth to her first child in 2019.
Instead, it was all reported online by various sources. She opened up about her first pregnancy on June 14, 2021, when she uploaded a picture of herself in the Marvel Studios' gym.
Via captions, she revealed the picture was taken in February 2020 when she was training for Loki. She was four months into postpartum, and the stunt team helped her get back into shape for the Disney+ series.
Di Martino gave an audition for Loki when she was pregnant in 2019. She was approached for the role of Lady Loki in the show when she was nine months into her pregnancy.
She accepted it and worked after giving birth to her daughter. Since her kid was young, she had to nurse her while shooting.
To do so, the costume designer of Loki, Christine Wada, incorporated hidden zippers into her outfit to help her pump easily.
Di Martino showed off her outfit on Twitter and showed her appreciation to Wada, thanking her for making her life easier. She gushed about how things like those made it possible to do her job and be a parent at the same time.
Similarly, Tom Hiddleston also helped her around that time. He made sure she had someone to sit next to during lunch, and she would not trip over anything.
Sophia Di Martino's Second Baby
In September 2021, Di Martino announced she was pregnant with her second kid during the premiere of her movie Sweetheart. She did so by flaunting her baby bump on the red carpet.
She also uploaded a picture of herself showing off her bump on Instagram stories and wrote, "Thank you for the lovely bump good wishes."

Sophia Di Martino posing for a picture with her baby son. (Source: Instagram)
Di Martino did a maternity shoot for her second baby in November 2021. It is unknown when she gave birth to her son.
But on April 20, 2021, she uploaded her first picture with one of her children. She carried her son in Artipoppe's carrier as she posed for the photo.
However, her kid's face is hidden by an emoji, concealing his identity.