What Happened between Sophia Bush and Chad Michael Murray? A Rundown of Their Short-Lived Marriage
Sophia Bush and Chad Michael Murray were never supposed to get married.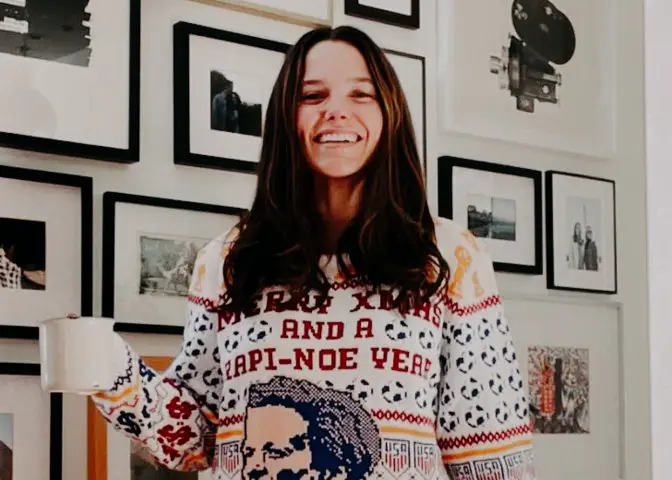 Chicago P.D. star Sophia Bush and Chad Michael Murray married in April 2015 after a romantic engagement. Sadly, the marriage couldn't last over five months.
Bush filed a petition to annul their courtship, citing fraud as the reason. Here's a detailed insight into when and what went wrong in their relationship.
Love Brewed on 'One Tree Hill' Sets 
Bush and Murray became an overnight 'it' couple as they carried their on-screen chemistry from the sets of One Tree Hill over to their real-life. 
They met on the set of the drama series and instantly hit it off. By 2003, they were already dating, and things escalated pretty fast afterward.
In early 2004, Murray got down on one knee to propose to his muse during their trip to Australia. He had already gained permission from Bush's parents to marry her and customized an engagement ring from Down Under jeweler.
To make the day special, the Gilmore Girls actor asked the big question in front of 500 candles and 20 bouquets of roses, to which Bush nodded with a yes.
Later he gushed about his engagement to People and complimented his partner. He even mentioned how she inspired him every day and disclosed that they enjoyed one another.
Their Marriage Only Lasted For Months 
Taking a step further in their relationship, Bush and Murray married in a beach setting in Santa Monica, California, in April 2005. 
But the fairytale-like bliss couldn't last long as they separated within five months of the wedding. In February 2006, Bush filed a petition at Los Angeles Superior Court to annul their marriage. 
She cited fraud as the reason and didn't provide details for the claim. One of her friends told People in October 2006 that Bush's vision of marriage didn't match with Murray's.
Sophia went into the marriage believing in the sanctity of marriage, and Chad simply did not share that vision.
While the annulment didn't work out, their divorce got finalized in December 2016.
Bush Worked With Ex-Husband after Divorce 
Even after the split, Bush and Murray maintained an amicable relationship and worked together in One Tree Hill. For years, neither of them commented about their short-lived relationship.
In 2018, the 39-year-old finally broke her silence during an interview with The Chicago Sun-Times On January 3, 2014. She recalled her experiences and admitted to dating a couple of wrong guys. 
Just days later, she attended Watch What Happens Live on January 6, 2014, and unhesitantly dissed her ex-husband. She explained how people hate each other after an unpleasant split and stated that she had to deal with all the bitterness for another half-decade. 
Also, she confessed they were stupid kids and clarified that they were never meant to be together. "To all the other costars who've worked it out, more power to you," she added. 
How Stardom Affected Her Love Life
Bush sat down with Andy Cohen for his radio show on June 13, 2018, and dropped a bombshell regarding her short-lived courtship, revealing she didn't want to get married in the first place. 
The stunning actress quipped that the marriage was just a stupid thing she did at her 22.
She remembered being pressured by the public and succumbing to the constraint to make a perfect relationship. She couldn't let anyone down, and hence, she married without understanding the depth of the situation.
In another interview with Dax Shepard in December 2018, Bush showcased her disappointment on how the TV channel advertised her split with Murray.
She had no space to self-reflect, just to focus on her career and move ahead as needed. The TV producers reportedly took advantage of the situation and made TV ads and storylines out of their situation. 
The Pasadena native empathized with her ex-partner and expressed how hard it was for both of them to cope with the scene. 
But despite all odds, they have successfully moved on from their past. Bush is dating Grant Hughes since May 2020, and her ex-husband is married to Sarah Roemer since 2015.