A Look Back at One of the Most Emotional Scenes in 'One Tree Hill' — The Nathan and Haley Divorce
For 9 seasons, Nathan and Haley were the ultimate relationship goals on 'One Tree Hill.'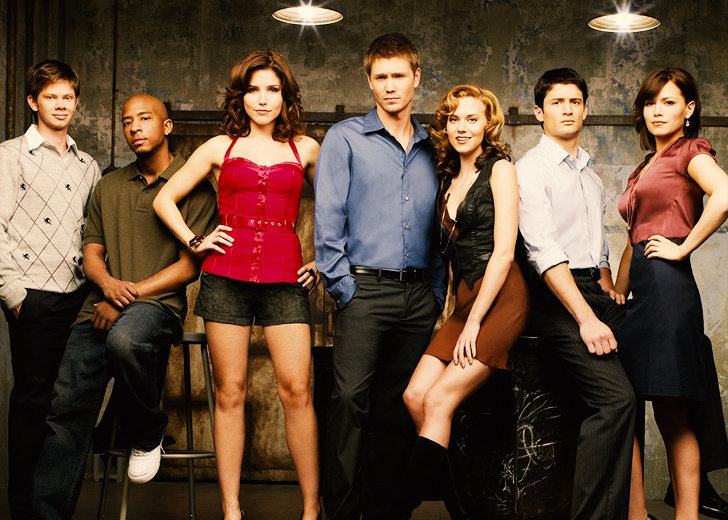 Teenagers that grew up in the early 2000s will probably remember Gavin DeGraw's infectious theme song to the teen hit drama One Tree Hill. 
Set in the small town of North Carolina, the show revolves around the relationship between half-brothers Lucas (Chad Michael Murray) and Nathan (James Lafferty) Scott.
Unfortunately, the only thing they have in common is their villainous father. They go back and forth between being friends and rivals, and through basketball, they learn to become family.
But of course, the series was about more than just the brothers.
For nine seasons straight, fans watched declarations of teenage love and their subsequent heartbreaks, the schemes of Dan Scott, and learned valuable lessons about love and friendship. 
Fans laughed, cried, found themselves in these characters, and were immersed in their stories. 
But the greatest part of the beloved series was the relationship between bad boy jock Nathan Scott, played by James Lafferty, and straight-A student Haley James, played by Bethany Joy Lenz.
The love story of these two lasted throughout the entire series.  
Nathan and Haley Divorce 
Nathan and Haley's relationship was fondly known as Naley and is the oldest story in the book; a bad guy changes for the love of a good woman. They were completely different from each other, but opposites often attract in the world of romantic television. 
The two found themselves drawn to each other, and they eventually fell in love, but not without going through their fair share of ups and downs.
They survived it all and ended up marrying and starting a family. They were totally relationship goals. 
But the most emotional scene in their love story was probably when Haley asked for a divorce.
In season 5, the couple has heated arguments over their evil nanny, Carrie, who tries to tear their relationship apart. The two argue and forget about their son Jamie.
Meanwhile, Jamie falls into the pool while trying to pull out his basketball and drowns. Eventually, Haley notices, and the duo rushes outside and gets him out of the water in the nick of time. As Nathan goes to hug them, Haley tells him to stay away and that she wants a divorce.
The two, however, do not divorce and end up staying happily married till the end of the series. 
A Possible Reboot
Fans finally bid goodbye to the beloved couple and the show in 2012, but there is a possibility of a reboot of the hit show.
In an interview with TV Fanatic, Chad Michael Murray iterated that the series, at some point, would be retold, albeit in a new way. 
The 39-year-old star explained that the show would have to be led by someone new. 
I think it would have to be taken under new guidance and let out into the world. Who knows? I've always heard things over the years, but nothing ever came to fruition. But hey, you never know.
The "new guidance" Murray was referring to meant a new showrunner because Mark Schwahn, the previous showrunner, was accused of misconduct by leading ladies Sophia Bush, Hilarie Burton, and Bethany Joy Lenz.