Sirthestar Exposed of Still Targeting Straight Men Following Sexual Assault Allegations from JeffTheMVP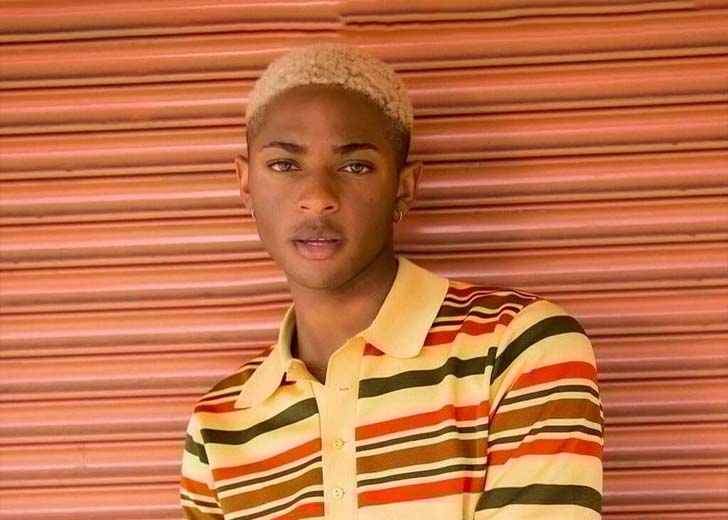 Trigger Warning: The content includes references to topics such as sexual assault. Reach out to the National Sexual Assault Hotline (1-800-656-4673), Victim Connect Live Chat (victimconnet.org), and National Teen Dating Abuse Helpline (1-866-331-9474) if you have ever been taken advantage of.
Sir Carter (@sirthestar) has been exposed by Alexander (@_imjustzander) for targeting straight men. This came six months after Jeff (@JeffTheMVP) accused him of sexual assault.
On November 4, 2021, Jeff came out with a statement accusing Carter and Rafael Williams (@ThatsSoRaffy) of sexual assault, misconduct, and manipulation.
Sexual Assault Allegations against Sir Carter
Jeff said that Williams and Carter invited him and his friend to Carter's house. There, Jeff and his friend were allegedly manipulated by Williams and Carter.
They made the two drink alcohol until they were wasted. According to Jeff, Carter and Willams drank little and were pretty sober.
Then, Jeff and his friends were asked to watch a movie in a bedroom, to which they obliged since they were drunk. Later, they passed out, and when they woke up, Jeff found himself in Williams's bed while his friend in Carter's.
Jeff and his friend went to the police station and submitted evidence like their shirts and boxers. They also did a rape kit, but nothing has happened since then.
Soon after Jeff broke his silence, many people came forward and spoke up against Williams. Jeff exposed many more sexual assault allegations against William, but no actions were taken against him.
A month later, Carter spoke up against the allegations. He took to Instagram stories to deny them, and he was also collecting receipts against Jeff.
But once again, nothing much happened. But now, Carter has been exposed once again for targeting straight men and going after them.
@_imjustzander Exposed Sir Carter
On April 28, 2022, Alexander was on a hiatus, but he came back to TikTok after a person reached out to him. He exposed Carter for going after straight men with the receipts of the text messages between a person and Carter.
Alexander claimed he was on a FaceTime with a person who was linked to Carter on Bumble. The person asserted that he was straight and merely wanted to make friends on the dating app.
However, Carter wanted something more from the person. Alexander exposed the text between Carter and the person on TikTok, where it is evident that Carter wants something more than friendship from the person.

Sir Carter (@sirthestar) was exposed by Alexander (@_imjustzander), who accused him of sexual assault and targeting straight men. (Source: Instagram)
On the other hand, the anonymous person wanted nothing more than friendship. Alexander noted that this was the same situation as Jeff's, where Carter was going after another straight guy.
He assured his fans and followers that the person was real. Similarly, he also ensured that the person was talking to the actual Carter and not a fake account.
He said that the person was lucky that he looked up Carter on TikTok and found out about previous allegations. Then, he reached out to Alexander on @_imjustzander and FaceTimed him.
Alexander then accused Carter of "putting his mouth on people's private parts when they were asleep." He accused both Carter and Williams and claimed they had done this many times.
Alexander said he was thankful that the anonymous person had reached out to him. After that, Carter blocked the person everywhere, and Alexander assured his audience that they were no longer meeting up.
The comment section of Alexander's TikTok is full of supportive comments to the anonymous person. Most comments say that Carter should be put in jail for his actions.
Carter has not responded to Alexander's videos yet.