Does Shroud Have a Girlfriend? A Look at His Dating History
Popular eSports personality Shroud is currently in a relationship with fellow gamer Hannah 'bnans' Kennedy.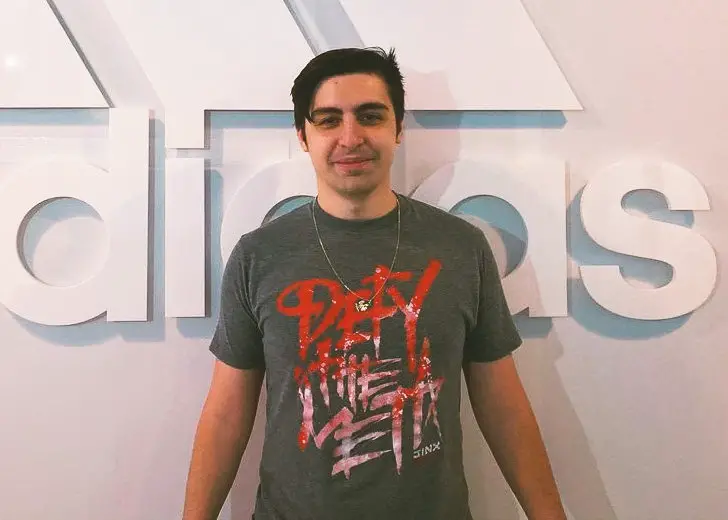 Shroud is a popular online gamer, streamer, and YouTuber. The Toronto, Ontario native was formerly known by the moniker mEclipse. 
He is known for his online gaming skills and is recognized as one of the best in the aim game, among the eSports community. His marksmanship is something many fans marvel at.
Getting to Know Shroud
The Canadian gamer has built a career playing online games. Since 2015, Shroud has participated in numerous eSports tournaments and has won a handful of them as well.
He started his competitive career with ESL ESEA Pro League Season 1- North America. Though he remained victorious at the beginning of the tournament, he finished second during the ESL ESEA Pro League Season 1- Finals, a few months later.
In November of the same year, he was crowned champion of the iBUYPOWER Cup, winning a cash prize of $50,000.00. Shroud's last participation in the online gaming tournament scene was in the year 2017, when he finished second place in the ESL One: Cologne 2017. 
In 2019, Shroud was awarded Content Creator of the Year during The Game Awards hosted at Microsoft Theater in Los Angeles.
Shroud's most recent nomination was in 2020, when he was nominated in the Live Streamer category during the 10th Streamy Awards.       
The twenty-seven-year-old is mostly associated with games like Counter-Striker: Global Offensive, PlayerUnknown's Battlegrounds, Apex Legends, and Escape from Tarkov. 
Shroud is active on Twitch and has built a legion of 9.8 million fans on the platform. As of this writing, his official YouTube account boasts 6.81 million subscribers, while 1.6 million follow his official Instagram account.
Is Shroud Married?
No, the popular gamer is not known to be married. However, Shroud is currently in a relationship with fellow gamer Hannah Kennedy, who goes by the moniker @bnans. 
In May 2019, Kennedy posted a picture of herself and Shroud on her Instagram account.
In the picture, the couple can be seen in matching black outfits and standing on a bridge while a Ferris wheel is visible across the river. 
Recently, the lovely couple was seen on a Disney VIP tour, where they were accompanied by their close friends.   
Shroud and Kennedy, as a couple, are termed the 'Ultimate Gamer Power Couple' in the gaming industry.
A few days ago, Shroud posted a compilation video on his YouTube Channel where the two can be seen playing multiple games together. 
Who Is Shroud's Girlfriend Hannah Kennedy?
As mentioned earlier, Kennedy is also an eSports gamer, like her boyfriend Shroud. She is active on Twitch and regularly puts out streams.
As per Twicthmetrics.net, the thirty-year-old YouTuber/gamer's content has been viewed for 621,196 hours thus far.   
Kennedy is followed by 579,000 fans on the streaming platform, while over on YouTube, she currently has 156,000 subscribers. 
A peek into the videos section on her YouTube channel suggests that Kennedy regularly posts content related to her daily life and is not limited to posting online games related videos only.  
Who Is Shroud's Ex-girlfriend Jessica Rago?
Shroud was dating Jessica Rago before Kennedy came into his life. Shroud's ex-girlfriend Rago is a talent manager and currently works at Loaded, a management company for professional gamers.  
While not much is publicly known about their relationship, it is understood that the two spent time together in each other's company for a sound period of time.
Unfortunately, in January 2019, Rago took to Twitter and announced her split from ex-boyfriend Shroud, calling the decision mutual.