Sheri Easterling Responds to Monty Lopez's Satirical TikTok Video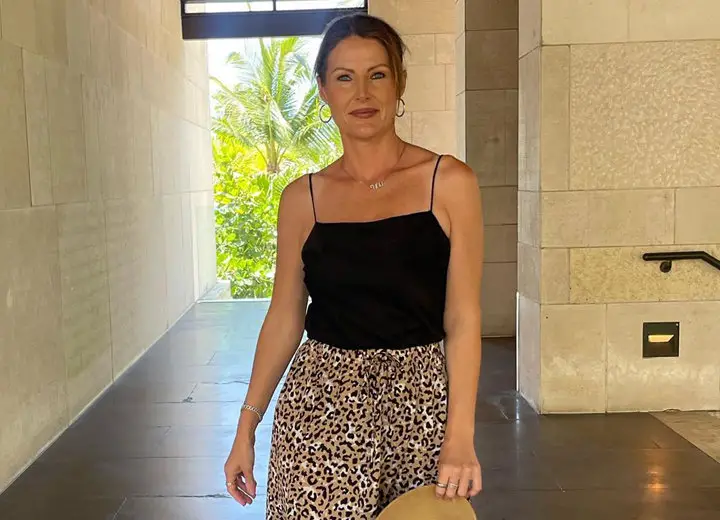 Is Monty Lopez genuinely unbothered by his estranged wife, Sheri Easterling, moving on, or is he just pretending?
The last time we reported on Addison Rae's parents, a lot of drama had ensued between them.
Her mother had made her red carpet debut with her new boyfriend, Yung Gravy, at the MTV VMAs. The new couple had also exchanged smooches, causing a frenzy amongst fans and tabloids.
Meanwhile, Rae's father responded to the kiss, claiming he was "unbothered." He also accused Easterling of separating him from his daughter and grandkids. His alleged new girlfriend, Ava Louise, corroborated his claims and made even more serious allegations against Easterling. 
But it looks like Easterling is not going down without a fight. 
Sheri Easterling Responds to Monty Lopez's TikTok
On September 1, 2022, Lopez uploaded a TikTok doing the new trend that has been going around on TikTok. Using the "police runner," Lopez is seen running away from the police from a "crime committed."
But the video had a satirical twist. The crime Lopez was referring to was him dating 20-year-olds, but the music he used had lyrics like "It's cool when they do it. It's a problem when I do it."

Addison Rae's mom Sheri Easterling responds to Monty Lopez's satire. (Source: Instagram)
It seems he was indirectly confronting the haters who had criticized him for his affairs with 20-year-old females while they said nothing to Easterling, who was also dating a 20-year-old. 
And based on netizen's comments, Easterling had responded to Lopez's TikTok, but the latter had deleted them.However, some users screen grabbed it before it was deleted and sent it to the original Tiktokroom.
Easterling had accused Lopez of not letting her move on and also seemed to have replied to another user's comment. 
Addison Rae Embarrassed by Her Parents
In the comments section of Tiktokroom's post, netizens criticized the parents-of-three for their online beef. "These two are seriously embarrassing themselves and their children," wrote one user. 
"What's the problem with handling things off the internet nowadays?" commented another user. A third one chimed in with, "It's like they have made it their mission to embarrass Addison. LA ruins families for real. Sad that this has to be displayed like this."
On August 30, 2022, Entertainment Tonight reported that a source told them Rae was embarrassed by her parents. The famous TikToker tried her best not to be involved in her parents' drama.
"Addison is embarrassed by her parents at this point and trying to keep her distance from them. She's trying to stay grounded and focused on the projects she's working on. She doesn't want them to impact her future," the source shared.
Since the drama between her parents ensued, she unfollowed her parents on social media. Rae unfollowed her father when news of his infidelity broke and stopped following her mother when the 42-year-old began publicly flirting with Yung Gravy.
The source added Rae did not want to acknowledge what was happening publicly, nor had she paid attention to their relationships or online antics.