'Pretty Little Liars' Star Shay Mitchell's Ethnicity Gave Her a Tough Time in School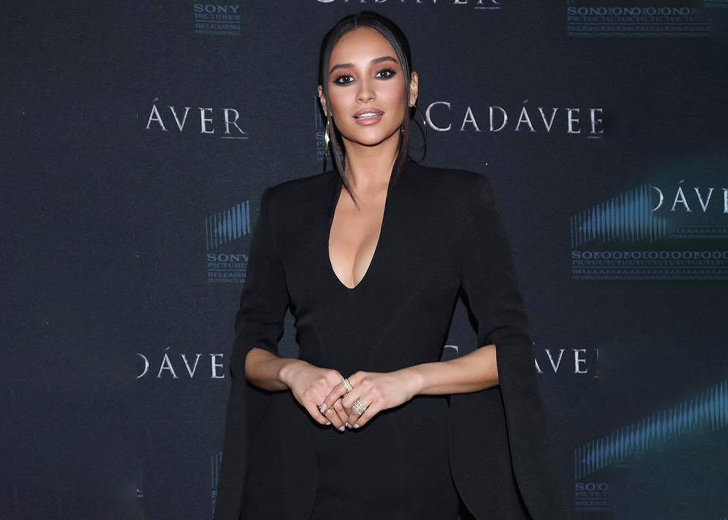 Shay Mitchell, born Shannon Ashley Garcia Mitchell, is an actress renowned for her role as Emily Fields in the mystery thriller drama series Pretty Little Liars.
Her performance even earned her nominations for a People's Choice Award and six Teen Choice Awards.
Her other notable acting roles include Peach Salinger in the psychological thriller series You and Stella Cole in the Hulu comedy series Dollface.
And while her professional career is a well-known fact, very little is known about her personal life, especially her childhood days when she struggled due to her ethnicity.
Shay Mitchell Embraces A Mixed Ethnicity
Mitchell, who was born in Mississauga, Ontario, is the daughter of Precious Garcia and Mark Mitchell.
Her mother is a Filipina from the province of Pampanga, who left the Philippines at age 19; while her father is of Scotch-Irish descent.
She, together with her parents, reportedly moved from Mississauga to Vancouver when the actress was 10.
As for her education, she initially attended Rockridge Secondary School and later transferred to West Vancouver Secondary School.
Shay Mitchell Had a Hard Time in School
When she enrolled in her school in Vancouver, none of her classmates were willing to let her sit with them. They often gave her the you-can't-sit-with-us treatment.
But why?
"I was so uncomfortable being Filipino," she told Cosmopolitan in May 2016, explaining her classmates wanted to stay away from her due to her ethnicity.
She added, "I'd get 'Oh, is your mom a nanny?' It's like, No, [expletive], but even if she was, do you know how hard that is? Could you do it? No."
Since she had no friends and struggled as a kid in junior school, she went to high school with blonde hair and blue contacts.
But even then, she was not much confident of being around the other students. Hence, she preferred not to go into the cafeteria and have her lunch in the bathroom.
But Shay Mitchell's Parents Were Always Supportive and Accepting
Even though Mitchell hadn't had great friends, she did have supportive and accepting parents.

Shay Mitchell and her partner Matte Babel are parents to a daughter. (Photo: Instagram)
During the previous conversation with Cosmopolitan, she shared that her parents were like friends to her and her brother. Not just that, her parents were even willing to accept their kids dating any gender.
"When I started, people were like, 'What are you?' I'm like, right now I'm dating a guy," she said. "I don't know what it's going to be in three years. You love who you love. Black, white, polka-dot, that's what my dad always said."
She then credited her parents for helping her become open-minded, saying that they never he or she to her or her brother. Instead, they called them "they."
"If I started dating a girl tomorrow, I could text my dad, 'Bringing new girlfriend over.' It wouldn't even be deserving of a phone call," she added.
She was also made to feel comfortable to talk about sex and carry birth control and condoms at a young age.