Everything to Know about 'Pretty Little Liars' Star Troian Bellisario's Siblings
Troian Bellisario, who is the daughter of Donald Bellisario and Deborah Pratt, has a step-sister, two half-brothers, and three half-sisters, including television producer Julie Bellisario Watson.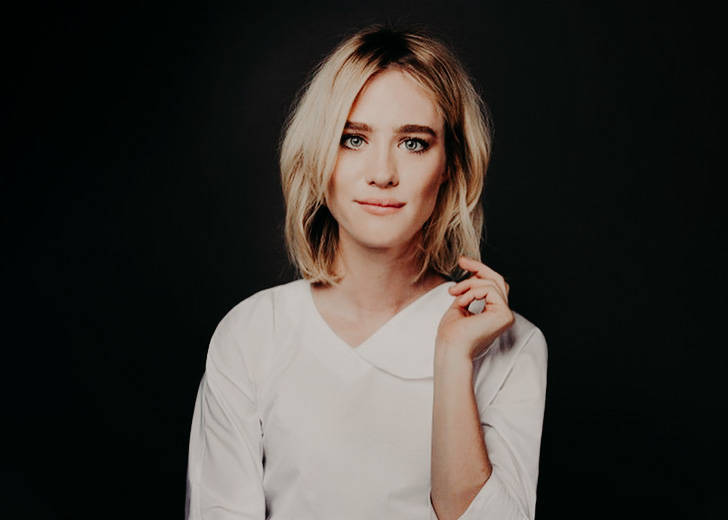 Donald and Vivienne Bellisario, who were named Philanthropists of the Year by Penn State in 2018, have nine children including Pretty Little Liars star Troian Bellisario. 
The pair played a vital role in the transformation of the Donald P. Bellisario College of Communications. They are also life members of the Penn State Alumni Association.
Before tying the knot with Vivienne in 1998, Bellisario was married to Deborah Pratt from June 1984 to 1991 and shares two children with her, including Troian. He married Lynn Halpern in 1979, before calling it quits in 1984. They have one child together.
In 1956, Bellisario and Margaret Schaffran got married. The couple, who got divorced in 1974, shares four children. Here's everything to know about Troian's siblings.
Sean Murray
When Bellisario was younger, Hocus Pocus was her favorite movie. She fell in love with the character Thackery Binx, which was portrayed by Murray. When she grew up, her dad and his mother fell in love and they got married, making him her stepbrother.
Born as Sean Harland Murray on November 15, 1977, the actor is married to Carrie James since 2005. Aside from playing a vital role in the hit 1993 hit fantasy comedy film, he is known for NCIS and Harts of the West.
Chad W. Murray
Murray is the stepson of Don Bellisario, the younger brother of Sean Murray, and Troian's stepbrother. Murray rose to popularity after his work in the 2009 television series, NCIS: Los Angeles. 
Married to Hailey Baldwin since 2008, Murray played important roles in 2003's NCIS and legal drama TV series JAG, which premiered on September 23, 1995. According to his Cameo profile, Murray enjoys long walks in the mountains, movies, and the Buffalo Bills.
Julie B. Watson
Television producer Julie B. Watson is Troian's half-sister. She is married to Alex Watson, and the pair has two children. She admits to having too many sisters on her Twitter profile. 
David Bellisario
Troian's half-brother Bellisario served as a producer in NCIS for a long time. After working on eleven seasons of NCIS: Los Angeles, Bellisario succumbed to brain cancer in August last year at 63.
He created and occasionally wrote episodes for NCIS, JAG, Quantum Leap, Airwolf, and a slew of other popular TV series. Bellisario has a reputation for including military veterans as characters.
Michael Bellisario
Michael Bellisario was born on April 7, 1980, in L.A. County. He garnered immense popularity for his work on NCIS, JAG, and Grandma's Boy. 
He is a half-brother to Troian and Vivienne's stepson.

Nicholas Bellisario
Born as Nicholas Dante Roberto Bellisario on August 26, 1991, the First Monday star is Troian's brother. The actor and the son of Donald P. Bellisario and Deborah Pratt is known for his roles in Girlfriends and JAG.
Nicholas is an iOS Engineer and loves Machine Learning, Voice Assistant, AR (Augmented Reality), mobile, and technology. The software developer, who works at Facebook, is also a music lover.
Troian has two other half-sisters, Joy Bellisario Jenkins, and Leslie Bellisario-Ingham. Details about them are scarce.