Shawty Lo Had 11 Children with Ten Different Girlfriends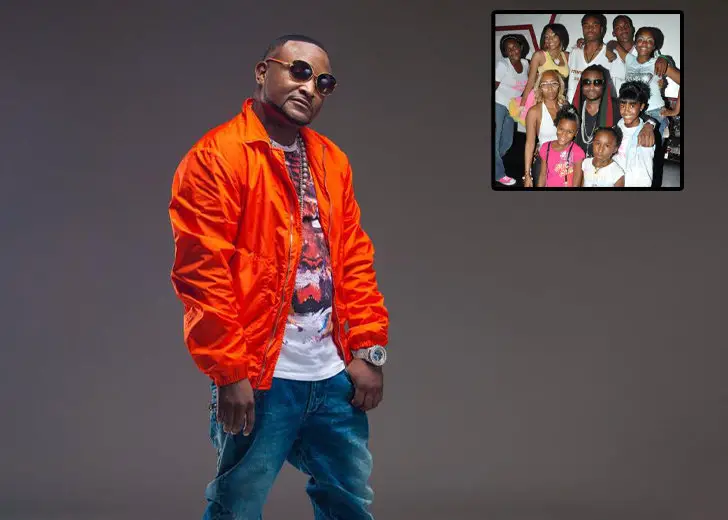 Rapper Shawty Lo, real name Carlos Walker, was killed at age 40 in a car crash in September 2016.
Shawty Lo was reportedly ejected from his 2016 Audi when he lost control of the vehicle, which overturned, hit two trees, and caught fire.
He was pronounced dead on the spot. The car also had two female passengers, both of whom suffered non-life-threatening injuries.
Shawty Lo had lost his father the same month and had held his funeral just four days before the accident.
He had just recorded a new song titled 'Letter 2 My Father' and was prepared to release the song and its music video. He was returning after promoting his new single at Blue Flame, a strip club in Atlanta when he lost control of his vehicle.
After the news of his death came out, several well-known names in the music industry took to Twitter to offer their condolences.
"RIP to a real one," wrote rapper and actor Ludacris.
Rapper 50 Cent made a similar tweet, referring to Shawty Lo's extensive family of 11 children from 10 different women.
Shawty Lo Had 11 children from 10 Baby Mamas
Aside from his music career, Shawty Lo was known for having 11 kids with ten different women.
He was even set to star in an Oxygen reality series titled All My Babies' Mamas in 2013, a show featuring all ten different women who had shared a child with the rapper.
The rapper spoke about his large family in the series' promotional video. "I had a  lot of girls… They was in love and, I probably was too. And it just happened."
'All My Babies' Mamas' Was Scrapped
However, the show was scrapped not long after its announcement as it invited a lot of criticism. Especially after many people branded it as disgusting and negative, saying it played on racial stereotypes.
A Change.org petition that called for All My Babies' Mamas to be scrapped collected over 37,000 signatures.
Sabrina Lamb, who started the petition, said the show wasn't just an attack on African-American parents and children but all parents and children.

Shawty Lo in the music video of his song 'Dey Know' (Source: YouTube)
Referring to the 13 minutes promo clip where the rapper couldn't name all 11 of his children, she took a jab at the show during an interview with Essence.
"In the clip I saw, Lo couldn't even remember the names of his 11 children. This is not funny to me. What's funny about this?"
Another issue that people found with the show was how many women in the program were labeled with nicknames such as "the jealous baby mama" and "the baby mama from hell."
Oxygen later released a statement saying the one-hour special wasn't meant to be a stereotypical representation of one demographic or cross-section of society but to provide a look at Shawty Lo's unique family.
The network also explained that All My Babies' Mamas would capture the "highs and lows of" Shawty Lo's extremely blended family.
However, the show continued receiving criticism from critics and normal people alike and was scrapped shortly after.