Meet 'Love Island' Star Shaughna Phillips — Info about Her Family and Weight Loss
Shaughna Phillips lost her dad in 2016.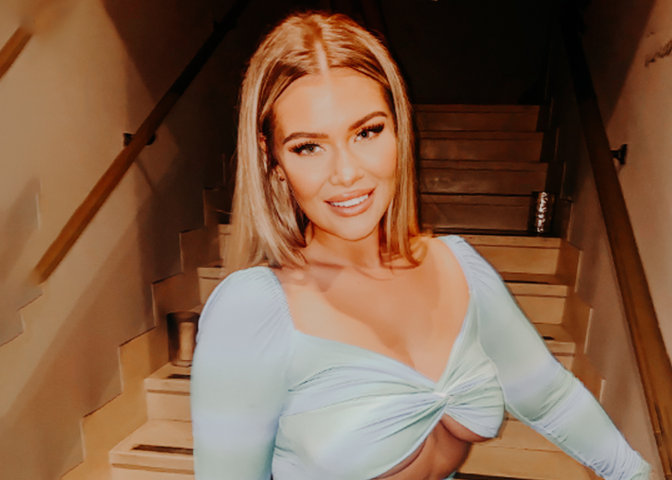 Shaughna Phillips is a reality television star who rose to prominence after her appearance on the 2020 Winter edition of Love Island.
In addition, she is a model and social media influencer who first started posting her modeling photos on Instagram in September 2013.
At present, she shares style and beauty-related content on the platform, where she has over 1.5 million followers.
Lost Her Father before Appearing on 'Love Island'
On June 21, 2020, Phillips remembered her late father, Eddie Phillips, four years after his death and expressed through Instagram how much she missed him.
"Happy Heavenly Father's Day to the greatest daddy there ever was," she wrote in the caption.
She wished she was spoiling him with gifts instead of writing a post about missing him and felt sad for not having new pictures with him.
Meanwhile, she comforted herself by promising to focus on the 22 years she had with her father. "Because they couldn't have been any better," she added.
Phillips, age 27, further wrote that many things had changed, and she, personally, has achieved a lot since he passed. She dedicated her achievements to him and her mother and hoped that he was proud of her on the other side of the universe.
"I want to give her [mother] the best life possible, as I know that's what you would have done, and would expect me to do in your absence, and I promise I'll try to every day," she added.
She finished off her caption by revealing that her dad was diagnosed with cancer just when she completed her graduation. He eventually took his last breath after repetitive treatments.
Thankful for Her Mother's Support
Phillips occasionally updates about her family through social media. More precisely, she posts about her mother, Tracy Phillips, whom she calls her personal "mamager" and "therapist."
In her father's absence, the reality star has strengthened her relationship with her mother even more.
In an Instagram post uploaded on March 22, 2020, she posted a picture with her brother Cal Phillips and mother and thanked her mother for being the best mother.
"I'm sure you have more hours in your day than the rest of us because you never stop, but I couldn't do it without you," she wrote.
Her Weight Loss Journey
On May 8, 2021, Phillips stunned her followers on Instagram when she posted a photo collage of her weight transformation between September 2020 and May 2021.
In the snap from September 2020, she sat smiling in long black trousers and with her hands clasped in her lap.
The other picture saw her flaunting her lean physique in a mirror selfie after achieving her desired body type through her countless workouts.
She also had liposuction, which she received after being diagnosed with lipoedema earlier in February.
She disclosed she had almost three liters of fat removed from her legs during the cosmetic surgery.