Does Shane West Have a Wife? A Peek into His Personal Life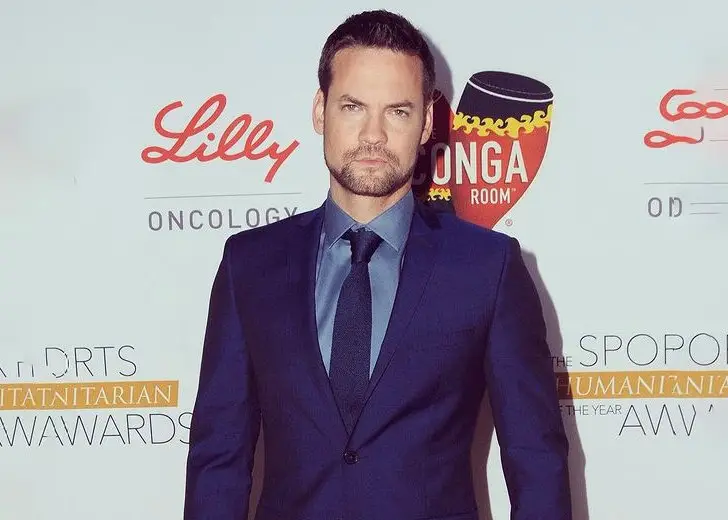 Fans of Shane West have seen the A Walk to Remember actor romance divas on-screen. But when it comes to his real-life romance, the actor has lately managed to keep things away from his fans.
In recent years, the heartthrob has remained so private about his personal life that he has not even been rumored of dating any girlfriend.
Is Shane West Married?
To date, neither West nor any verified source has confirmed any details on him getting married. That makes it safe to say that he reportedly has not been married to a wife.
Some online tabloids even claim that the actor is single as of now.
Shane West Was Rumored of Being Married to Mandy Moore
While there has been no official confirmation on West ever being married, the actor was long rumored to be married to his A Walk to Remember co-star Mandy Moore.
In the 2002 classic coming-of-age romance, the 43-year-old actor played a popular and rebellious high school senior, Landon Carter, who falls in love with Moore's character, Jaime Sullivan, who is diagnosed with cancer.
After finding out about her health, he later ensures Jaime gets to do everything on her bucket list before she dies.
Seeing their heartwarming love on-screen, fans began to inquire if they were also dating in real life. Sadly for them, they were neither dating nor married to each other.
But both of them have mutual respect and love for one another.
Speaking on Access Live in 2019, West said,
I think we both [fell in love]. I was in a little punk rock band at the time and doing acting for a while and she was doing the pop star thing for a while and this was kind of her first lead in a film. So we were definitely opposites attract.
He continued to talk about their relationship, saying:
So I think at first I'm not sure if we loved each other – or liked each other – right off the bat, but it quickly changed. The writing helped, the direction helped, and the fact that she is one of the sweetest people ever.
Besides, Moore is now married to her partner, Taylor Goldsmith — whom she met in May 2015 — and together, they share a son. The actress was previously married to her first husband, Ryan Adams.
Shane West and His Rumored Girlfriends
Back in the day, when West was not so private about his personal life, he was linked to several women.
For instance, Us Weekly reported that the actor was in a relationship with She's All That star Rachael Leigh Cook from 1997 to 1999.
Similarly, he dated actress Jenna Dewan from 2003 to 2005.
West and Dewan reportedly attended a handful of red carpet events during their time together but later broke up, keeping the reason for their split under wraps.
The Once and Again actor even invited dating rumors with his co-star Evan Rachel Wood after the pair were snapped together at West's 31st birthday at Bardot Hollywood in June 2009.
That day, they reportedly stayed close throughout their time together, while the actor kissed Wood on the cheek and hand.
However, the two never confirmed the rumored relationship.
Besides that, West has also been linked to Jessica Lee Buchanan, Jesica Ahlberg, Alicia Zacharkiewicz, Sherrie Rose, and C.C. Sheffield.