Comedian Sean Lock Left over $4 Million Fortune to His Wife and Family Following His Death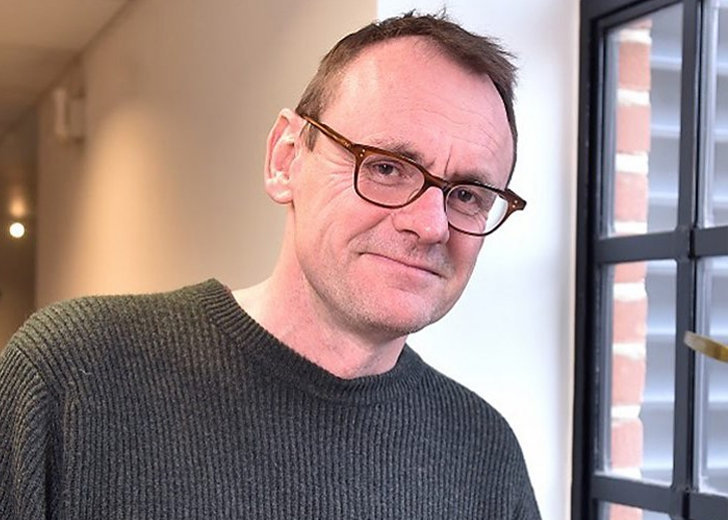 Comedian Sean Lock, who sadly passed away on August 16, 2021, is survived by his wife Anoushka Nara Giltsoff and their three children, two daughters and a son.
He, however, always chose to keep his family life with his spouse and kids away from the spotlight. Due to that, most of his relationship details — including his wedding date — remain under wraps.
But he also didn't miss out on praising them, especially his longtime partner, whenever he felt he needed to open up about them.
"Sean was also a cherished husband and father to three children. Sean will be sorely missed by all that knew him. We kindly request that the privacy of his family and children is respected at this difficult time," read a statement from his agent following his death.
Sean Lock Praised His Wife's Efforts
In one of his past interviews [via Mirror UK], Lock talked about his wife and how she ensured their children were protected whenever they were outside.

Sean Lock sports his glasses while posing for a picture. (Photo: Instagram)
He said that he previously had skin cancer in his 20s; hence, she didn't want her kids to go through the same.
"My partner Anoushka is excellent about sun protection, and if it's hot, she makes sure she puts SPF50 cream on the children before they step out of the house," he explained.
Similarly, he shared that he and his spouse had found the perfect work-life balance for themselves and their family during an interview with TimeOut back in 2010.
As per Lock, the 8 Out of 10 Cats star and his wife often had arguments after coming home from his work.
The two allegedly went through that situation because she didn't know the hardships of his job, while he also took her work for granted.
"Recently my wife said, the best thing to do when you come back is just shut the [expletive] up. Don't say anything. Don't get involved. Know your position," he recalled his spouse telling that to him.
He continued to share, "You're the lowest in the family; you're right behind the baby on the list of important things. Stay there. And strangely, that worked."
Sean Lock Left Millions to His Family
Lock was recognized as one of the talented comedians who made millions from his career.
Being a family man, he was also aware that he needed to leave a healthy bank balance for his wife and children. He realized that because he had lung cancer for a long time.
Moreover, he had previously made a full recovery from skin cancer, but he eventually passed away after his secret battle with lung cancer.
Sean Lock was a brilliant writer, a phenomenal stand-up, a comedy genius. Our thoughts are with his family after this devastating news. We will miss him greatly. There was no-one like him. pic.twitter.com/qhji79K5V1 — 8 Out of 10 Cats (@8Outof10Cats) August 18, 2021
That said, according to Dailymail, the comedian, therefore, left a fortune of more than $4 million to his family.
The financial records filed under his company, Sean Lock Limited, reportedly showed that he had owned cash reserves of just over $1 million and total assets — including property worth $500,000 — of more than $3.5 million.
The report further stated that the comedian earned more than $1 million in 2019 alone from various work on TV and stage. He allegedly brought home around a quarter of that after tax.