Does '8 Out of 10 Cats' Star Sara Pascoe Have a Husband? A Look into Her Personal Life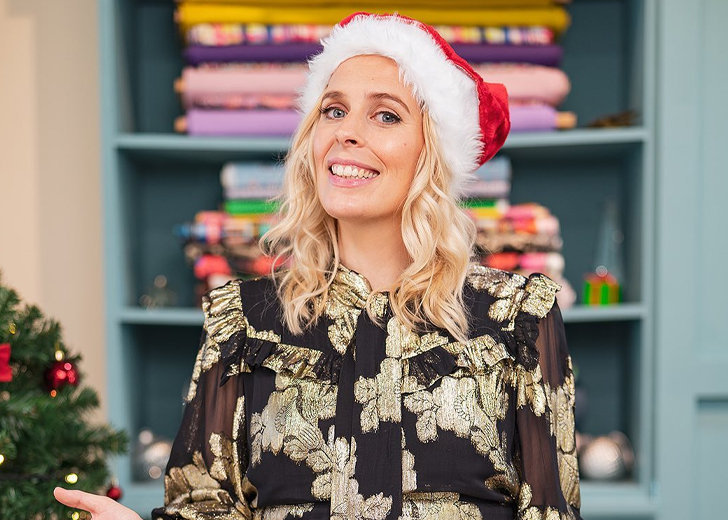 As an acclaimed comedian, Sara Pascoe has made people laugh by leaving absolutely no mortifying anecdote untold. 
Her comedy performances are raw and often inspired by her real-life relationships, like one with her former boyfriend, comedian John Robins. 
But fans often wonder about her love life behind the jokes and laughter, leaving many to question, "is Sara Pascoe married?"
Pascoe is very loved up indeed with her husband, an Australian comedian and actor Steen Raskopoulos. 
Following her 2016 breakup with Robins, she found her happily ever after with Raskopoulos. 
Raskopoulos rose to fame for his live character solo sketch shows, but fans of Netflix's hit comedy series The Duchess would recognize him as Dr. Evan. 
Speaking with the Big Issue, Pascoe admitted their coupling was initially her mother's worst nightmare.

Sara Pascoe and her husband, Steen Raskopoulos (Source: Sara Pascoe/Instagram)
Her mother was convinced her daughter was about to move to land down under after meeting her new man.
Fortunately, the comedian reassured her mother, telling her mother her husband was moving in with her. 
She added, "I've done the opposite to my dad — he married an Australian, I've stolen an Australian back."
Sara Pascoe and Her Husband, Steen Raskopoulos
The couple met at an Australian comedy festival, and two years later, just before lockdown kicked off in the UK, they tied the knot secretly. 
They did not share details of their wedding and only revealed the news months after the celebrations.
But after the wedding, the 8 Out of 10 Cats' star opened up about her marriage. 
When asked what made Raskopoulos the one, she replied, "Funnily enough, nothing big and important."
The comedian explained she and her partner could communicate about anything and everything, which freed their mind for other things.
"I count my blessings all the time," she added. 
Pascoe regularly shares snaps of spending time with her husband on Instagram. 
In fact, during the lockdown, they created their own fun at home. Pascoe and her partner did live showings of improv comedy together from their garden shed.
The Out of Her Mind star posted a picture of them and, in the caption, expressed the details of their show. 
Sara Pascoe Pregnant through IVF
Naturally, the next step for Pascoe and her husband was to start a family. 
And on November 24, 2021, Pascoe broke the news of her pregnancy to her Instagram followers.
Posting a picture of her baby bump while on stage at the Woolwich Works during a stand-up gig, she revealed she was in the third trimester of her pregnancy. 
This meant that she would welcome the baby anytime between then and February. 
Pascoe said that she was shy about talking about her pregnancy, especially after miscarrying at the beginning of the year and because of what others were going through. 
The baby was conceived through IVF, and Pascoe said she shared "love and support" to anyone else going through it themselves.
Her post was met with overwhelming support, with fans thanking the comedian for being so open and honest about her experience.
The comedian's friends also congratulated the soon-to-be mother.