Who Is Scotty Sire Dating? All about the YouTuber Turned Musician's Career and Relationship
Sire broke up early on in 2020 and found himself a new girl shortly after. Surely, he's not gay!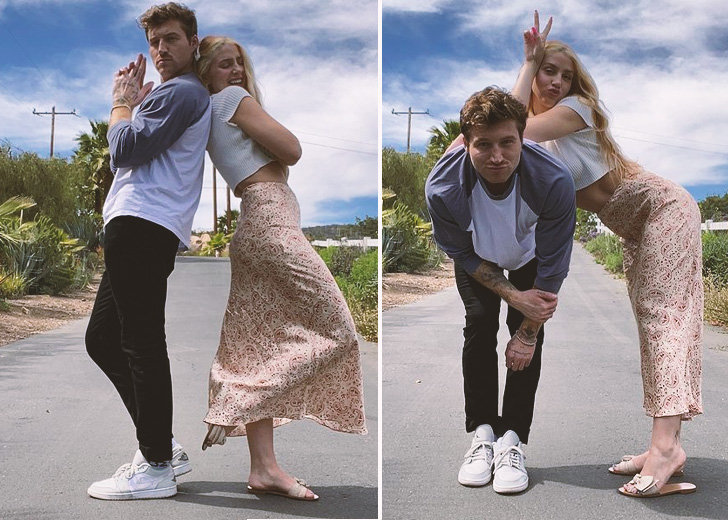 Scotty Sire had been dating YouTuber Kristen McAtee for the better part of four years before they finally called it quits in 2020. Following the split, the internet broke out in a frenzy of speculations: Is Scotty Sire gay? Did he cheat on McAtee? Has he found himself a new girlfriend?
Of course, while these conversations were happening all over the internet, there were those who were still questioning, "who is Scotty Sire dating?" 
Here we explore all this and more. 
The Ex-girlfriend Came Clean
For the longest of time, the couple — Sire and McAtee — remained mum about their break up, but after McAtee caught wind of the conversations that were circulating the world over regarding her personal life, she couldn't just let it be. 
According to Sportskeeda, in the second episode of Oddvice, McAtee expounded on her breakup from the YouTuber turned musician. She said that she didn't quite consider talking about her breakup in public, and there were still a few aspects of her relationship that she would keep to herself. 
Still, she was surprised by the narrative that the netizens had built around her relationship. "It was like they were talking about a TV show," she claimed. There were cheating allegations involved, but she claimed that he had not cheated on her. 
McAtee did, however, note that Sire, age 29, moved on quickly after their breakup, and she "was replaced" from his social media and thumbnails for YouTube videos.
The New Girlfriend Come to Defend Her Beau
A while later, a short clip of McAtee and co-host Alex Koot was shared on TikTok by user diariesof4fatgirl. The caption read: "Kristen McAtee does not know if Scotty Sire cheated on her."
This time around, Sire's new girlfriend, Jac Anderson, came to his defense in the comments section and disputed the rumor of him cheating on McAtee during the end of their relationship. She wrote,
The first time I had an actual conversation with Scott was my birthday weekend (February 22). People want drama so bad, but there's just none here!
For reference, Sire's YouTube video 'We Broke Up' came out on February 5, 2020. Albeit the couple was still living together at the time to run out their lease on their home. 
Is Scotty Sire Gay?
Circling back to the gay conversation, the rumors of Sire being gay actually started from videos uploaded by his fellow Vlog Squad members. The click-bait titles to the videos stirred the conversation that their fans were already asking. 
That being said, these rumors are not new by a long shot. The rumors were so widespread at a point that the YouTuber had to put out a tweet to tell his followers that he was not gay. 
On February 12, 2015, Sire took to Twitter and shared that he felt the need to publicly date a woman just for keeping fans from assuming that he and fellow Vlog Squad member Toddy Smith were not in a relationship. 
He also shared a screenshot of a list of people that assumed that he and Smith were dating alongside a snap of himself and Smith sitting on the floor laughing.