David Dobrik Decides to Quit Vlogging — Is This the End?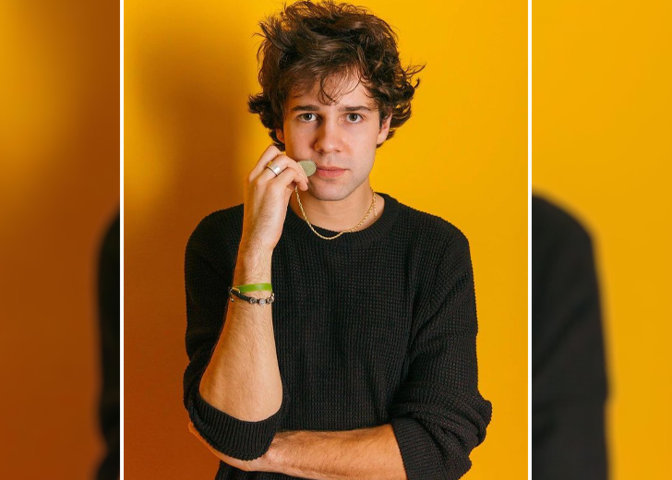 After years of continuously putting out content, David Dobrik is ready to quit vlogging. 
With over 18 million subscribers, David Dobrik is arguably one of the biggest social media celebrities.
The famous YouTube vlogger amassed a large following, posting weekly vlogs of him and his friends, known as the Vlog Squad, and playing wild pranks on each other. 
David Dobrik Quit Vlogging

David Dobrik On The Views Podcast Talking About Why He Wants To Quit Vlogging (Source: Views YouTube)
Dobrik usually uploaded three times a week, but since gaining a significant following, the internet sensation has cut back on posting and dropped videos twice a week in 2019, which further reduced to once a week, typically Mondays. 
But now, Dobrik believes he is ready for a change. During an episode of the VIEWS podcast, he admitted he felt like he's done everything he's wanted to do with the vlogs, and for that reason, he is ready to quit vlogging and move on. 
I think I did what I wanted to do with the vlogs. I just want to try something new. I'm like 25, and when am I going to stop vlogging? Like, when does the next thing happen? Am I just going to vlog for the rest of my life?
As for what he would focus on next if he quit vlogging, Dobrik noted he might focus more on his VIEWS podcast, but he also wants to see what fans say before deciding.
David Dobrik Canceled Due to Allegations
Despite Dobrik's popularity, he has not received the same love and affection from the YouTube community since the controversies and scandals. 
In March, he was barraged online after a rape scandal was imposed on his Vlog Squad member Dom Zeglaitis known as "Durte Dom."
A woman came forward claiming that she was raped by Zeglaitis during a video shoot in 2018. She shared that she went to an apartment to film a video with the crew, but what unfolded next was not something she expected. 
The accuser, identified by Insider with the pseudonym "Hannah," was 20 at the time. She noted she became so debilitated with alcohol supplied by Vlog Squad members that she could not consent to sex. 
She and a friend went into a room with Zeglaitis, where he allegedly had sex with her while other members of the Vlog Squad listened outside. This resulted in the video 'SHE SHOULD NOT HAVE PLAYED WITH FIRE!!!', which was portrayed as a threesome. 
The video reached five million views before Hannah requested it to be taken down.
She believed Dobrik "facilitated" her alleged rape. After the allegations made rounds on the internet, everyone wanted Dobrik to be canceled. 
But some spoke up and defended him, like his friend, Natalie Noel. 
David Dobrik's Explanation
Eventually, Dobrik spoke up and gave his side of the story. 
During his interview, he told Rolling Stone that he didn't understand how he was responsible for the incident when someone else was making the bad decision. The YouTuber had already apologized twice for the incident. 
Dobrik explained that neither he nor his friends outside the room knew what was going on, and if they knew the act was nonconsensual, they would have interfered and never allowed something like that to happen. 
He also said that Zeglaitis claimed the act was consensual, and he believed his friend until 2019, when another woman made allegations about Zeglaitis. That's when Dobrik realized he needed to end his friendship with Zeglaitis. 
The YouTuber returned to vlogging after the allegations, but now fans will have to wait and see whether he will quit for real.