Scott Speedman Expecting a Daughter with Girlfriend Lindsay Rae Hofmann
Actor Scott Speedman seems immensely excited over the news of his girlfriend's pregnancy.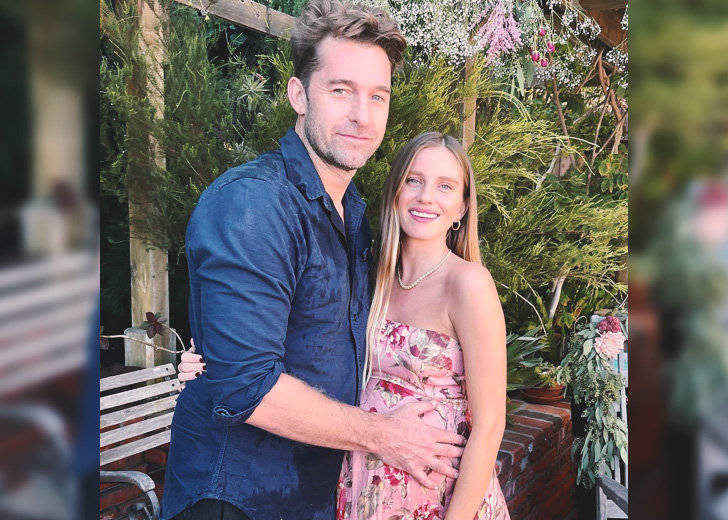 British-Candian actor Scott Speedman and girlfriend Lindsay Rae Hofmann are expecting their first child. Hofmann took to social media this past mother's day to announce the news of her pregnancy.
She posted a picture on her Instagram proudly flaunting a baby bump. 
The Instagram image frames the mother-to-be backlit by a windowpane which perfectly outlined the silhouette of Hofmann's body, wearing a translucent gown.
In the caption, the pregnant Hofmann revealed the gender of the baby to be a girl. In the same writing, Hofmann used two flower emojis to describe her pregnancy. 
How Did Fans React to the News?
A close look into the comment section shows how her social media followers and well-wishers showed Speedman's girlfriend immense love and affection. Instagram users reacted with positive and heartwarming comments after Hofmann's news of her pregnancy was made public on her Instagram.
Filled with excitement, one follower congratulated Hofmann and wrote the news to be wonderful. Another follower affectionately called Hofmann a Squirrel and expressed happiness calling her the best mama to be.
A scroll down the comment section showed the affection poured by another Instagram user who congratulated the Juillet Swimwear founder and explained how it is going to be a long wait to see the newborn child and at the same time all the new baby girl bathing suits that would be inspired by her baby daughter. 
While the congratulatory messages can be seen all over, another of Hofmann's Instagram followers welcomed her to the best life-altering yet the hardest job that she will ever have.
Apart from these, there was a special message from her Real Girl Series podcast co-hosts, Giana Francesca Califano and Jessica Lucatorto. They took to the official Instagram account of their podcast to write the message of congratulations.
Along with the congratulatory text, a gray-scaled picture of Hofmann was posted where she can distinctly be seen wearing a two-piece cloth showcasing her pregnant belly. 
Scott Speedman Excited for Forthcoming Fatherhood
Father-to-be Speedman seems to be excited by the prospect of his forthcoming fatherhood. While Hofmann is yet to become his wife, she is sure to become the mother of his child.  
Actor Speedman and businesswomen Hoffman were first known to be dating each other in July 2017. A series of social media posts where the two can be seen enjoying their company confirms the claim.
The relationship between the two has only grown stronger over time. And as per the big news, the couple is now waiting to be the parents of their first child. 
Talking with People in October, the Felicity actor couldn't hide his tremendous excitement. He explained that he is now ready to become a dad and said the timing "just feels great." 
Speedman further called his girlfriend "amazing" and revealed that he acts as a coach while becoming a "support team" for Hoffmann. He also talked about balancing his packed shooting schedule with his forthcoming fatherhood.
The 46-year-old actor is looking forward to experiencing life as a father while trying to be ever-present with his daughter. But at the same time, he admits to being in the unknown regarding his life as a new father.
He made it clear that he has no idea of what's coming but showcased his excitement to discover how being a parent changes one's life.