Bryson Tiller Is a Doting Father but Doesn't Want to Spoil His Second Daughter
Bryson Tiller can't deny his adorable daughters what they want.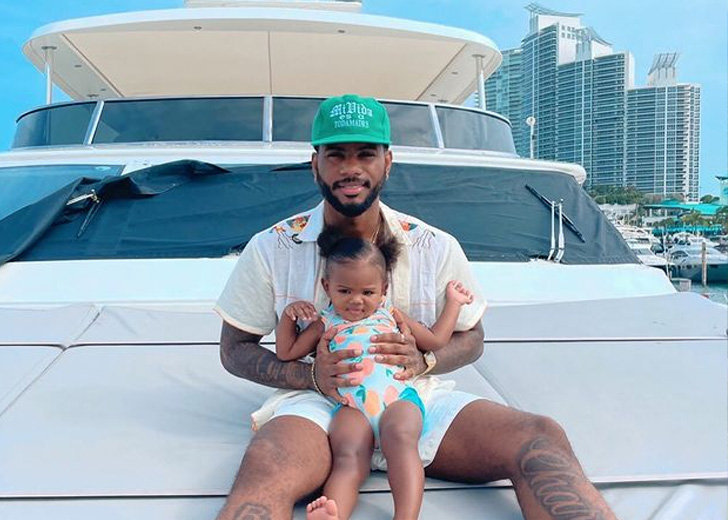 Bryson Tiller is an R&B and hip-hop artist with a lot of talent. His hit albums, Trapsoul and True to Self, have helped him gain recognition in recent years.
As a result, he has worked with Young Thug, Tory Lanez, and H.E.R., to name a few. However, he is better known for being kind of an anti-artist.
In his 2017 track 'Before You Judge,' he confessed about never really wanting to be an artist and constantly second-guessing himself for it. However, now that he has settled into fatherhood, he seems to be more occupied with it rather than his music.
While this may sound disheartening, it was inevitable. The rapper always had honest and down-to-earth lyricism that expressed his disdain for what his work was becoming.
Rather than abandoning ship, Tiller is now more laser-focused on his art as just that — art. No commercial or production accessories next time around.
He came across this revelation when his latest album, True To Self, landed on Billboard 200's No.1, but he still felt that he hadn't given it his all.
Bryson Tiller and His Relationships
In 2019, Tiller announced he had become a father for the second time. Naming her Kelly Jade, the rapper welcomed her with his current girlfriend, Kendra Bailey.
Both of them posted a picture of the newborn on their Instagrams to celebrate this milestone. Tiller welcomed his first daughter, Harley Loraine, who is currently six years old, during his previous long-time relationship with Markea Bivens.
His 2015 debut bop 'Don't' was dedicated to her. He revealed he wasn't being an excellent partner to her at the time and couldn't bear the thought of someone else possibly coming into her life and treating her how he was supposed to be.
So, he decided to pull his socks up and be the guy.
Picking Favorites or Being a Better Dad?
In an interview with Billboard, Tiller candidly commented that he was trying to take a novel approach to be a dad. For example, with his first child, he would provide everything she asked for.
Now, he feels she is a bit spoiled. With his second daughter now, he is trying to hold back a bit. He does not want her to think that she can have whatever she wants, nor that life is easy for her. 
Admittedly, he can't help but give the child what she wants. But, it seems fatherly love is a tough one to beat next to morality for the rapper.
Fatherhood Is about Sacrifice to Bryson Tiller
Back in 2015, when he was on tour promoting his first album, Tiller spoke to The Boom Box about how much he missed his daughter, Harley. In a more recent interview with Hot 97, he held on to the same sentiments.
With new releases and the COVID-19 pandemic, the rapper talked about how he wanted to be around his children but simply could not because of the nature of his work.
Staying away from his eldest daughter back then and only getting to visit once a week or just FaceTime was a sacrifice he had to make. That got him to where he is now.
And now, doing the same thing to both his kids is a necessary ritual he must do to get to where he wants to be. And this time, more people are dependent on him, making it a more rewarding duty.