Is Savannah Chrisley Still Together with Nic Kerdiles?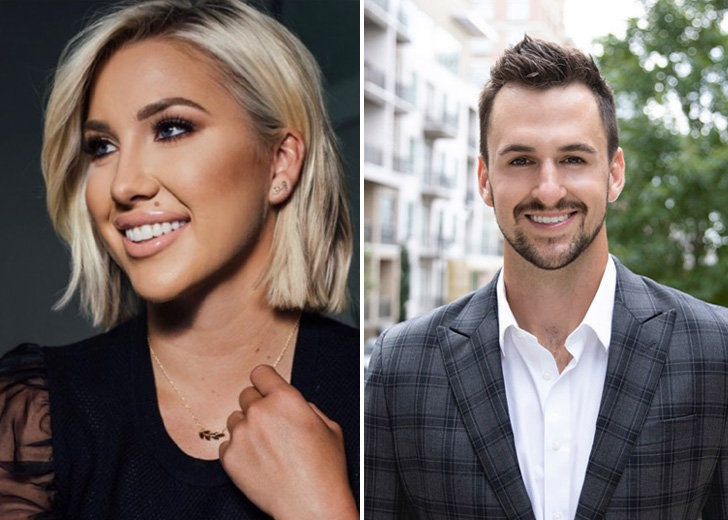 Savannah Chrisley and Nic Kerdiles' relationship goes way back. The duo, who first connected in 2017, have had more than their fair shares of difficulties in their relationship.
They have broken up and patched things up more than once, and fans know theirs is a difficult relationship to keep track of.
So, is Chrisley still together with Kerdiles after a broken engagement and postponed wedding?
Savannah Chrisley and Nic Kerdiles — Still Together?
Chrisley and Kerdiles made the last big decision in their romantic life in August 2021. Then, they were giving their love one more chance after their break up in September 2020.
"We're still trying to figure things out," she told E! News at the time.

Savannah Chrisley's fans want to know if she is still together with ex-fiance Nic Kerdiles. (Photo: Twitter)
Their relationship had been on display for everyone to see on Chrisley Knows Best. So, to shake things up a bit, they kept things as private as possible.
"We just decided to keep things off of social media, keep things a little more private," she added. They were also trying to take their relationship one day at a time.
Since then, there has been nothing new from the couple's side. But trouble was brewing for Kerdiles, and the whole Chrisley family, in the background.
In late January, reports surfaced saying Kerdiles had attempted suicide. To save himself from tabloid gossip, he, with Chrisley and her father Todd Chrisley by his side, clarified things on Instagram.
According to him, one unfortunate night, he mixed alcohol with the medications he had been taking after contracting COVID and its effects, and that caused him to have a "full blackout."
Eventually, Kerdiles got a hold of a gun, but he did not know how that had happened. "I did something that I never thought I would ever do," he explained.
He also talked about dealing with anxiety and depression and how that exacerbated his condition.
During the video, he mentioned how Chrisley and her father had helped him through the tough time and called them "the best people."
Seeing how Chrisley and Kerdiles are still beside one another, supporting each other through difficult times, it is obvious they are on good terms.
The duo first met via Instagram and started dating in November 2017. In December 2018, they got engaged and were planning a wedding soon.
However, they slowed things down and, eight months later, postponed their wedding. And on September 15, 2020, they announced their split, acknowledging fans' curiosity about whether they were still together.
Savannah Chrisley Does Not Pay Attention to Gossip
Todd revealed his daughter's mental state a few days before this video. She said Chrisley ignored the gossip about her romantic life.
Further, he also said he was proud she and Kerdiles had "continued to navigate their way through life." But he was uncertain they would end up together.
Todd and Julie Chrisley, her mother, did not interfere in their relationship, but Julie wished her daughter the best in life.
"I want my daughter to be happy. I want her to be with a man that feeds her emotionally and psychologically and that takes huge levels of pride in her accomplishment," she told Life & Style.
Because Kerdiles had been like a family member for so long, Todd wished the same for him, too.
"If they can't give them to each other, then I pray," Todd said. "I pray for the person that God has created for both of them and that they introduce them in their lives and that they move on and be better and stronger forever."
Despite what happened between them romantically in the future, Todd was certain his daughter and Kerdiles would always remain in each other's lives and that they genuinely loved each other.