Facts You Need to Know about Savannah Brinson — Kids, Family Life, and Net Worth
Savannah Brinson is the famous wife of LeBron James.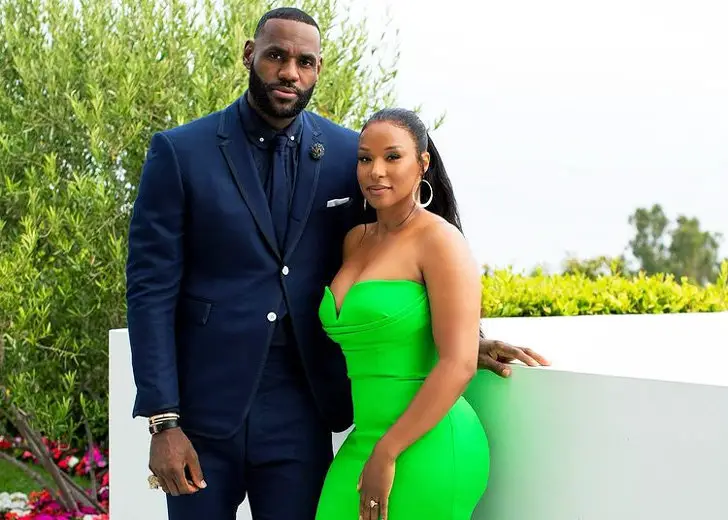 If you know LeBron James, you must also know about his longtime wife, Savannah Brinson. The compulsion is not just because they are married, but because James would have never been the basketball icon he is today if not for her perennial support and love.
"You wouldn't be talking to me right now if it weren't for her," the Los Angeles Lakers star told The Hollywood Reporter in 2018, and rightfully so. 
Brinson has been there with James years before he became a notable name in the sports industry, years before he made it to the 2003 NBA draft as No. 1 overall. Honoring her love and devotion, here we present a few facts that might help you know Brinson like never before.
Savannah Brinson and LeBron James Are High School Sweethearts
Brinson and James's love story originated back in the early 2000s when the couple lived in the same city of Ohio.
The then 16-year-old James had asked their mutual friend to get Brinson's phone number. But Brinson, being the boss lady she is, instead took James' number and called him in leisure. 
The phone call resulted in a meeting at one of his basketball games and eventually a dinner date at an Outback Steakhouse. Then, the couple attended their prom as a couple in 2004. 
They maintained their relationship as girlfriend and boyfriend for almost a decade while experiencing James's unrivaled success as a basketball player.
Finally, on 2011 New Year's Eve, the 36-year-old proposed to his muse with a reported $300,000 pear-shaped diamond engagement ring.
With her acceptance, they tied the knot two years later, at the Capella Chapel Grand Del Mar hotel in San Diego on September 14, 2013. 
Savannah Brinson Has Three Kids with James LeBron
Brinson is a mother of three children. She was in her senior year of high school when she got pregnant with their first kid. In her own words, she was scared to have a child at such a young age. But James ensured her love and security. 
"I was bawling. But he said, 'It's not going to slow me down, and it's not going to slow you down. We're going to keep doing what we have to do,'" Brinson told Harpers Bazaar in 2010, according to Business Insider. 
With her partner's support, she gave birth to their first child, son LeBron James Jr., on October 6, 2004. Their second son Bryce Maximus arrived on June 14, 2007. 
After that, the pair welcomed their third bundle of joy, daughter Zhuri Nova, into the family on October 22, 2014. 
Savannah Brinson's Age and Height
If Instagram is anything to go by, Brinson is at the age of 35.
On August 28, 2019, the mother-of-three posted a picture of herself with a four-storeyed cake and revealed that it was her birthday. Her disclosure clarified she was born on August 28, 1986.
As for her height, Brinson hasn't yet shared anything. Having said that, Cheatsheet reports that her height is 5'7". In case that's true, she would be over a foot shorter than her famed husband, who stands tall at 6'9". 
What Is Savannah Brinson's Net Worth?
Brinson has dabbled in multiple professional ventures. In December 2013, she established The Juice Spot. But because of her busy schedule, she closed the business in January 2016. 
Following that, the 35-year-old helped design American Signature's furniture line called Home Court by LeBron James. When she is not working, Brinson spends her time caring for her kids and family. 
According to Celebrity Net Worth, her net worth is $50 million. As for her husband, he is worth $850 million as per Forbes' 2021 report. In addition, James is the NBA's fifth highest-paid player.