Lebron James Resurrected Hairline in 'Space Jam' Teaser Hints at Possible Hair Transplant Procedure
LeBron James' restored hairline leaves fans wondering if he had undergone a transplant procedure.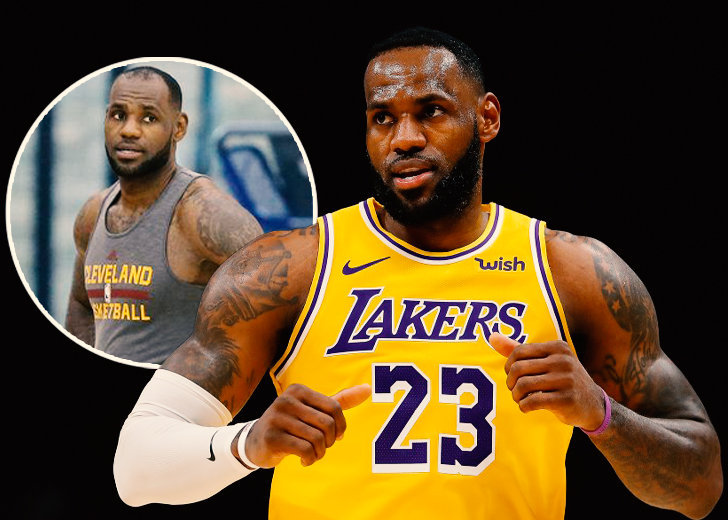 Although LeBron James will be counted as one of the GOATs when he retires, he is often compared to Michael Jordan. Such a comparison between the duo has often resulted in a series of fan debates on who is the better player.
Aside from their legacy in the sport, the two share another similarity as they play the lead in Space Jam.
The NBA star took to Instagram to share the news of the movie along with a picture of him. However, his post sparked a plethora of tweets, considering in the movie's teaser, James seems to have a wholly restored hairline.
Hairline Restored?
James's hairline has always been a topic of discussion for NBA fans, with many making fun of his receding hairline. But the teaser for Space Jam: A New Legacy had fueled the issue like never. 
In James's Instagram post, we can see the NBA superstar standing in front of a shocked Bugs Bunny. But what is most notable in the picture is James's head full of hair. 
Shortly after his post went up, it started a discussion on Twitter about his hair. While some were convinced that it was CGI hair, others thought he had gotten some sort of treatment or transplant.
Jacques Abrahamian, a hair transplant specialist, gave his opinion, suggesting that James had likely undergone a hair restoration procedure.
Abrahamian guessed that the NBA superstar had used either FUSS (Follicular Unit Strip Surgery) or FUE (Follicular Unit Excision) along with SMP (Scalp Micro-pigmentation) to achieve the look seen in the teaser.
Chris Clarke from The Fumble pointed out that James also had a restored hairline when he appeared in the 2015 movie Trainwreck.
Space Jam: A New Legacy
In the original Space Jam, Michael Jordan had to help Bugs Bunny and the Looney Tunes against the Nerdlucks in a basketball match with the Looney Tunes' freedom at stake.
Space Jam: A New Legacy follows a similar concept, but this time, Bugs Bunny is enlisting LeBron James's help to battle an evil AI. Don Cheadle plays the villain of the movie, AI-G Rhythm.
The film, which stars other NBA players like Kyrie Irving, Klay Thompson, and Anthony Davis, is set for a July 14, 2021 release.