Sarah Roemer Pokes Fun at Her Spouse Chad Michael Murray's Ex Sophia Bush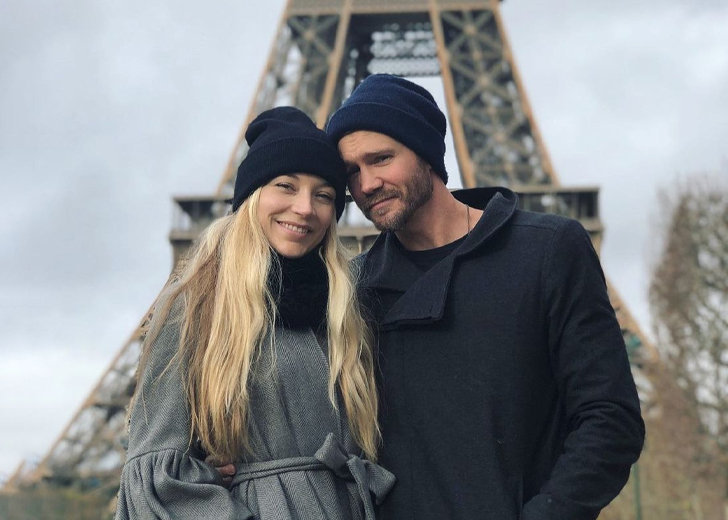 Before Sarah Roemer married her spouse Chad Michael Murray, he was married to Sophia Bush. Murray and Bush had starred in the early 2000s hit series One Tree Hill opposite each other. 
They tied the knot in April 2005, but unfortunately, the couple did not get to celebrate their love for long. Five months after the wedding, the couple announced their split. 
By early 2006, Bush filed for an annulment, and their divorce was finalized that December. 
Sarah Roemer Makes Fun of Her Spouse's Ex
Fast forward 12 years, the False Positive actress opened up about her whirlwind romance with Murray on Andy Cohen's SiriusXM show, Radio Andy. 
She claimed she never wanted to marry Murray but did so to appease the "bosses," most likely referring to the show's producers. 
Her response wasn't taken lightly by Roemer or her spouse. 
Roemer shared a meme that has since been deleted on her Instagram account that read, "Wait a second...my producers also made me marry Chad Michael Murray!"
She also added "#13yearslater," and "#iwishpeaceandloveforall."
Murray also responded through his reps, telling People that Bush's story was "ludicrous" and that he had completely moved on with his wife and children. 
Sarah Roemer and Her Spouse Chad Michael Murray
Roemer and her spouse met around 2012 when they worked on Crackle's television series Chosen.
In 2014, the couple confirmed they were dating, and by January 2015, they announced that they had tied the knot and were expecting their first child.
During a sit-down with E! News in 2015, Roemer's spouse discussed his new relationship status and explained why he keeps his private life so quiet.
"I'm a romantic and a family guy. I want that core and keep everything quiet. I love my life. That's the part that I keep for myself," said the actor. 
Just before this, the One Tree Hill actor had shared that he was a traditional romantic who opened car doors and did everything to treat his lady right. 
The couple has now been happily married for seven years.
Sarah Roemer and Chad Michael Murray's Kids
Roemer and her spouse have two kids, a son named Rex and a daughter whose name has not been revealed to the public yet born in 2017. 

Sarah Roemer's mother's day gift from her husband, Chad Michael Murray (Source: Instagram)
During Mother's Day in 2017, Murray gushed about what a wonderful mother Roemer was in his Instagram tribute to her. 
He shared his mother's day gift for Roemer, which was a portrait of her and her newborn baby. 
"Sarah is the most incredible mother I could have ever dreamed of raising our kids with. Here is just a tiny morsel of the love she possesses as a mother. I am blessed to spend every waking day with her," wrote the actor in the caption. 
Similarly, Roemer also had a moving message for her husband on Father's Day. 
"Thank you for being there every day and showering us with your love. You have carried these beautiful babies all over the world with you. You love being a dad and the best dad you are!" wrote Roemer.