What Happened to Sara Paxton from 'Aquamarine?'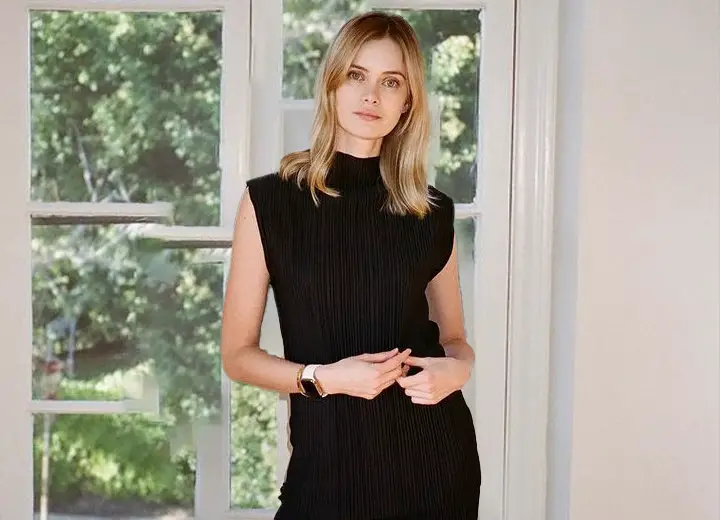 If you were in your tweens in the early 2000s, then you know exactly who Sara Paxton is.
Having acted professionally since the age of six, Paxton catapulted to fame with her breakthrough role as Aquamarine, the blonde turquoise mermaid in the light-hearted 2006's preteen comedy. The movie brought her to the spotlight, and she became a fixture in the early 2000s tween and teen content.
Her first film in the tween/teen comedy genre was 2004's Sleepover, after which she seamlessly traversed into the spooky genre with Return to Halloweentown.
She then took on a different route as the antagonist, Rachel Witchburn, who tried to quash Amanda Bynes' character's sorority dreams in Sydney White. Paxton continued to take on horror movie roles in movies like Shark Night, The Last House on the Left, and Enter Nowhere, among others.
But in case you are wondering why there are no headlines about Paxton nowadays, here is a breakdown of where the child star is today. 
What Happened to Sara Paxton?
Paxton showed no signs of slowing down and continued with a zealous consistency. 

Sara Paxton at a GQ event. (Source: Instagram)
She guest-starred on popular shows like This is Us, Twin Peaks, How to Get Away with Murder, and the Jimmy Fallon-created one-season show Guys with Kids.
In 2012, while talking to Icon Vs. Icon about her haunted house thriller, The Innkeepers, she also touched on her decades-long career in the industry. 
When asked how she had evolved since starting her craft, Paxton shared that for someone who started young, she felt lucky she was still working as often as she did. 
"If I think about when I was 17 and where I am now, I feel like I have grown in acting, and I am constantly trying to learn more. That is the key. You have to keep growing and learning with everything you do," said the actress. 
She added she hoped to take on more challenging work to learn and improve. 
As for what her audiences could expect in the future, the actress shared she had done a ghost story film titled Static alongside Heroes star Milo Ventimiglia and a murder mystery film called Lairs All. 
Sara Paxton Finds Love and Settles Down
That same year Paxton guest-starred in the only season of the show Guys with Kids alongside her now-husband, Zach Cregger, as the lead.
Although Cregger has appeared in some high-profile productions, he is best known for his breakout role on The Whitest Kids U Know, which ran for five seasons on Fuse. He also starred in the only season of the NBC show Friends with Benefits. 
While it's unclear if the husband-wife were dating before the show, the pair have been linked since 2013, and after several years of dating, they tied the knot in October 2019.
In 2018, Cregger and Paxton collaborated again for a comedy called The Bounceback. The couple starred as the lead, Stan's (Michael Stahl-David) friends who prevent him from falling back in love with his ex.  
Paxton and Cregger mostly keep it work-related when it comes to their marriage and are private about their personal life.