What Happened to Amanda Bynes? A Look into Her Journey with Mental Health and Addiction
Amanda Bynes's transformation from Nickelodeon sensation to a troubled and retired child actress, and recently sober college graduate is fascinating.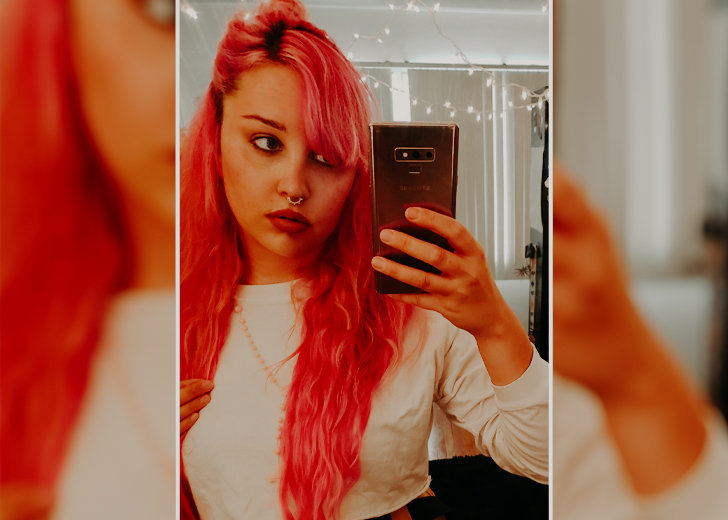 Amanda Bynes was a well-known child actress who gained prominence in the late 1990s and early 2000s as the face of Nickelodeon's All That and The Amanda Show.
The former child star quit acting in the summer of 2010 claiming that she didn't love acting anymore.
"Being an actress isn't as fun as it may seem," she wrote in a tweet in 2010, revealing her retirement from acting when she was just 24.
Ever since then, the former star of The Amanda Show had become increasingly unpredictable, causing many road accidents, a string of arrests, for driving under the influence and hit-and-run traffic crimes, and drastically altering her look.
So What Happened to Amanda Bynes?
Bynes's lively demeanor and perfect comedic timing were a hit with the audience, which immediately led to her appearing on kid's sketch shows on television.
The former actress's big-screen career began while she was a teenager, with appearances in films such as What a Girl Wants, Hairspray, and Easy A. 
A Series of Criminal Charges and Arrests
Bynes was charged with drinking under the influence in West Hollywood in April 2012. She was then arrested the following month for colliding with a car and fleeing the scene. 
Later that year, she was arrested again for being involved with another hit-and-run incident in August.
In September 2012, she was allegedly pulled over for driving with a suspended license after her driving license was terminated because of her pending cases.
In May 2013, she was detained for using marijuana at her apartment and allegedly dumping a bong out the window. After the incident, she was admitted to a psychiatric facility for treatment, and her parents were given temporary custody.
During that time, the former child star was frequently photographed by the media sporting various colored wigs. She also used Twitter frequently to discuss her arrests and to send out obscene messages about other celebrities, like Rihanna and Drake, in now-deleted tweets.
Mental Health and Struggles with Substance Abuse
In a 2018 interview with Paper Magazine, she revealed she started taking Adderall after seeing a magazine article about a woman who used it to reduce weight. It was around the same time she was filming Hairspray in 2007.
Bynes also admitted that consuming Adderall while filming Hall Pass in 2010 may have harmed her performance and gave the public the impression that she was battling with substance misuse. 
She said that after retiring from acting in 2010; she started hanging around with a seedier crowd. 
"I isolated a lot," Bynes stated. "I got really into my drug usage and it became a really dark, sad world for me."
The former Nickelodeon star also revealed she had been sober for four years. She further explained that experimenting with substances was a thing of the past. 
While she's not sad about it, she's definitely not missing it because she now feels ashamed of how those drugs made her act. 
What Is Amanda Bynes Doing Now?
The former actress recently celebrated her 35th birthday on April 3, 2021, while focusing on herself and her health. 
According to an April 2021 report from People, her lawyer David A. Esquibias told the publication house that she is doing great.
She lives by the beach, attends school, and is enjoying meditation and Soul Cycle classes.
The What a Girl Wants actress also released a rap song titled 'Diamonds' in January this year and shared a teaser on her then-active Instagram account.
Esquibias revealed to People in October 2020 that she was continuing her education at the Fashion Institute of Design and Merchandising in California after graduating with an associate's degree in 2019.
According to Esquibias, Bynes is a highly entrepreneurial person, and she is thinking about launching a perfume line beside a clothing business. "But, don't get too excited. She is still a student at FIDM earning her degree," he added.
Talking about her personal life, Bynes was engaged to Paul Michael, whom she met at a rehab center. However, three weeks into announcing their engagement, the couple called it quits for a day. The couple seems to bond over sobriety quite well.