Does Milo Ventimiglia Have a Girlfriend? The Actor's Dating History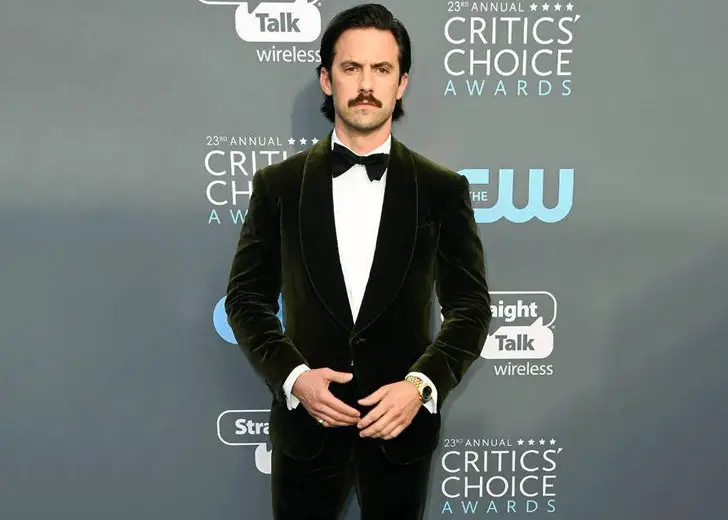 Hollywood heartthrob Milo Ventimiglia has always preferred to keep his love life private. 
In 2017, Ventimiglia shared to People that he tried to remain anonymous and invisible to ensure that his real-life did not affect his experience or the character he was portraying. 
Fans might recognize him as Jack Pearson on NBC's family drama This Is Us, but the actor gained fame as Jess Mariano on CW's The Gilmore Girls in the early and mid-2000s. After that, he landed his other significant role in Heroes.  
Milo Ventimiglia's Dating History
Ventimiglia's most famous romance was with his The Gilmore Girls co-star, Alexis Bledel. The former couple not only dated in real life but were also together in the series. They started dating in 2002 before calling it off in 2006. 
Ventimiglia and his former girlfriend had even discussed marriage at one point, but neither has publicly revealed why they split. The two are still on good terms, and in 2017, Ventimiglia even commended her acting skills after she won an Emmy. 
After Bledel, Ventimiglia fell for his other co-star, Hayden Panettiere, during his time on NBC's Heroes. He was 29, and she was just 18 when they began dating. The couple wasn't coy about their relationship, and Panettiere was considered Ventimiglia's most famous girlfriend. 
They attended events together, and the paparazzi even caught them making out on set. Unfortunately, after two years, the couple broke up. From late 2009 to early 2010, Ventimiglia was briefly linked to Isabella Brewster. 
Ventimiglia and his girlfriend were photographed on a date in Disneyland. However, their relationship soon ended, and he dated Kelly Egarian, a marketing coordinator for luxury fashion house Stella McCartney, from 2016 to 2017. The duo attended the 2017 Prime Time Emmys on their own but sat next to each other at the event. 
Ventimiglia was linked with Orange is the New Black star, Diane Guerrero. In early October 2019, the pair were photographed having lunch together, but it was later reported that they were just friends.
Does Milo Ventimiglia Have a Girlfriend Currently? 
The actor is currently single. However, he has clarified that he would love to start a family with the right person.
During his feature for New York Post, he shared that he would love to have kids someday and added that it was more about finding the right partner/wife and that kids were the joy of having a great partnership. 
The older I got, the more I understood that Mom and Dad would have to be cool with Mom and Dad together, whether the kids were there or the kids were gone. So I think for me, the lesson was to find a great partner. 
As for finding that partner, it looks like Ventimiglia still hasn't found the one.