Milo Ventimiglia Jests about His Crooked Mouth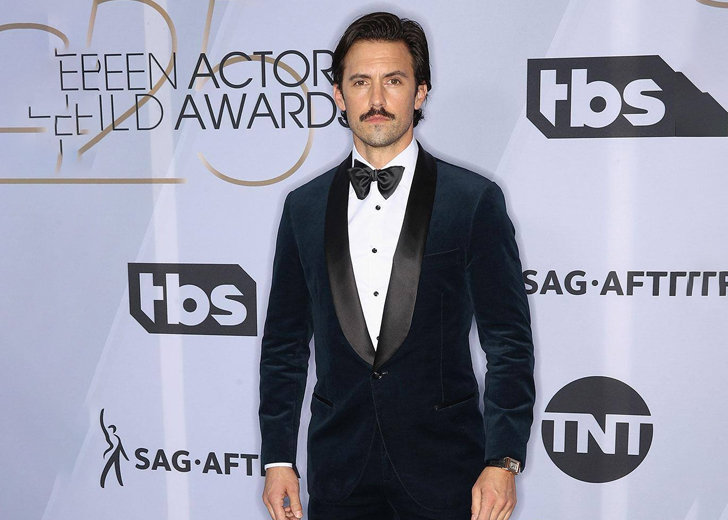 Milo Ventimiglia is best known for his role as Jack Pearson in This Is Us (2016-2022) and many other projects.
Aside from his professional work, he is also known for his crooked mouth.
The actor has talked about his crooked mouth on multiple occasions throughout the years.
He has also shared several stories about it, including how it posed a big problem for him when he was starting out in his career.
Ventimiglia spent years practicing reading a book in front of a mirror to make his crooked mouth unnoticeable.
"Every time I'd catch myself getting this slanted, really pronounced mouth, I would figure out a way to straighten the word out," he told People.
He also added that while he had straightened his jaw while speaking, it would still pop out while running and yelling.
"If I'm running and yelling in a scene, I can't control it. It gets so crooked!"
Though Ventimiglia does his best to ensure the crookedness isn't as noticeable, it has stopped bothering him.
The actor has even joked about it during several interviews.
Milo Ventimiglia Jests about His Crooked Mouth 
During an appearance on Popcorn with Peter Travers, Ventimiglia got candid about how he came to terms with his crooked mouth. He joked about several roles he feared because of his unusual trait.
"I feared playing a vampire because when they play vampires, they open their mouths and big fangs [come into view]," he said. "Mine was just gonna go to the side, and I thought that it would just look ridiculous."

Milo Ventimiglia jokes about his mouth on 'Popcorn with Peter Travers.' (Source: YouTube)
Ventimiglia also noted that another role he didn't want to play was of someone wearing a mask.
"If I was ever someone wearing a mask. There's like this dead giveaway. That's the guy with the crooked mouth. We know who that is."
How Milo Ventimiglia Found Out about His Crooked Mouth
Ventimiglia opened up about discovering he had crooked lips when talking to Drew Barrymore.
The actor shared that he only noticed how slanted his lip was when he watched an interview of himself during a wrestling tournament on TV.
"At 11 O'clock at night, when the Orange county news channel is on, I'm like, 'Oh man. I'm gonna be on TV. This is gonna be amazing,'" he recounted.
"I'm watching this and the only thing I can focus on is this really, really severely crooked mouth. And I turn to my mom and I'm like, 'Mom, is that really what I look like?'"
Ventimiglia noted he was very aware of his slanted lips from that point on. In hindsight, he said it wasn't all that bad, especially since it had become somewhat of his signature.
It also helped him land a job with Sylvester Stallone on Creed II (2018).
Stallone is also famous for his crooked smile, which he got from facial paralysis resulting from birth complications.
As for Ventimiglia, his crooked lips resulted from being born with dead nerves in his lips.