'Grace and Franklin' Star Sam Waterston's Children Have Successful Careers in Hollywood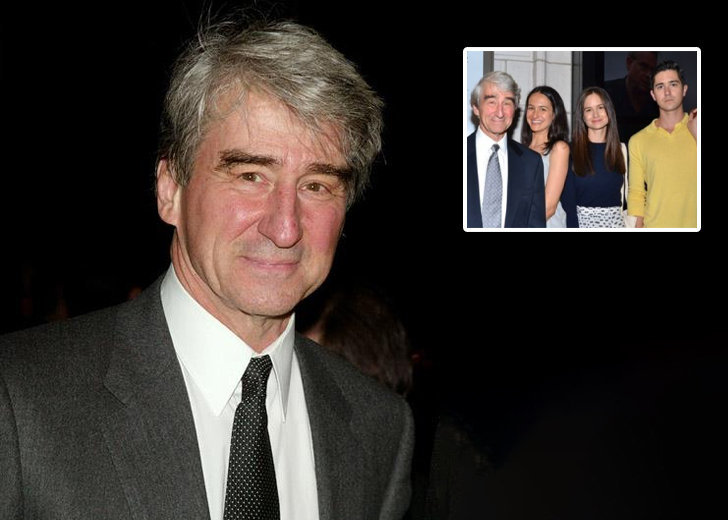 Veteran actor Sam Waterston, who has been married twice, has four children from his two marriages.
He welcomed his first child, son James Waterston, on January 17, 1969, with his first wife, Barbara Rutledge-Johns.
After he divorced from Rutledge-Johns in 1975, he went on to wed his second and present wife, Lynn Louisa Woodruff, in 1976.
Together with her, he had his other three children: two daughters, Elisabeth Waterston, born in 1977, and Katherine Waterston, born in 1980, and a son, Graham Waterston.
Sam Waterston's Children Are Also Actors
Just like their father, Sam's children have also made an impact in the entertainment industry, especially as actors.
His daughter Katherine started her acting career in theatre, followed by appreciable performances in films and TV shows.
In recent years, she famously played the role of Porpentina 'Tina' Goldstein in Fantastic Beasts and Where to Find Them and its 2018 sequel Fantastic Beasts: The Crimes of Grindelwald.
Her other film credits include The Letter, Steve Jobs, The World to Come, and Alien: Covenant.
Similarly, Sam's other daughter and Katherine's older sister, Elisabeth, is also an actress with 17 acting credits, according to IMDb.
Her last television appearance was in 2021, when she played the role of Lara in an episode of the TV series Gossip Girl.
In addition, she has played Alice Winter in the TV series Quantico, Mary in the family drama film Please Be Normal, Penny Rollins in the television series Law & Order.
On the other hand, Sam's son from his first marriage, James, has established himself as a talented actor, too. He first rose to prominence playing Gerard Pitts in the 1989 film Dead Poets Society.
Sam Waterston has 4 children and all of them are really hot. These are the things that fill my mind. pic.twitter.com/ahNKcv9Qwd — Dusty old bones, full of green dust (@ottertitties) July 9, 2021
He appeared in films and TV shows such as Little Sweetheart, Modern Love, Chicago Fire, and The Good Wife.
In 2015, James even shared the screen with his father, Sam, and half-sister, Katherine, who were all cast in a short drama film, And It Was Good.
Interestingly, that film was written, produced, and directed by Sam's other son, Graham. Moreover, Graham has worked on a few other projects as a producer and director.
Sam Waterston and Wife Lynn Louisa Woodruff's Marriage
Sam and his wife, Lynn, who have successfully raised their children as thriving actors, are a power couple.

Sam Waterston with his wife, Lynn Louisa Woodruff, at a film premiere. (Photo: Twitter)
They have been together for over 45 years now, and they are still going strong. Even though they are private about their personal lives, they are occasionally spotted during Hollywood events.
The couple walked down the red carpet during the premiere of Grace & Frankie Season 2 at the Harmony Gold Theater in Los Angeles, California, on May 1, 2016.
On the big day, Lynn, a former model, wore a black dress with matching black heels, while her actor husband wore a black suit with a blue striped shirt.
Similarly, the long-married couple also attended the Fantastic Beasts And Where To Find Them world premiere at Alice Tully Hall, Lincoln Center on November 10, 2016.