Amazon Prime Video's Anthology Series, 'Modern Love' Is Back for Season 2
'Modern Love' dropped a teaser trailer for its second season.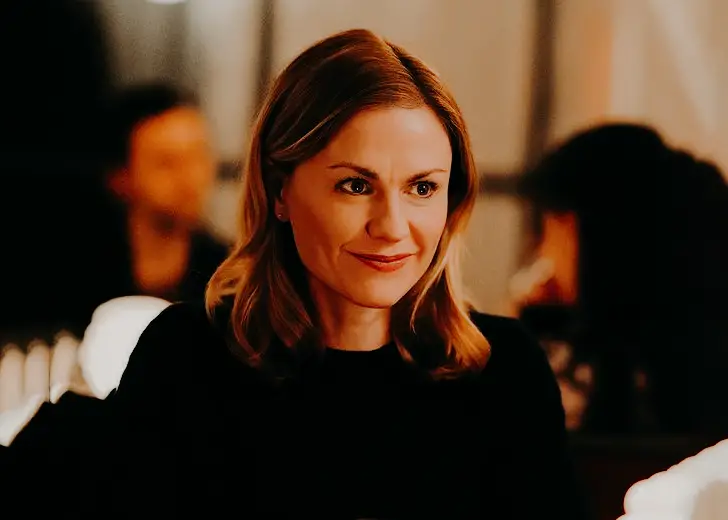 Viewers were introduced to the shifting face of Amazon Prime Video's anthology series Modern Love back in 2019. Likely because of the pandemic, the production left fans waiting through 2020. 
With things finally starting to settle down and people getting back a sense of normalcy in their lives, the series is back with a second season that will examine how people can reconnect with one another after everything that has happened in recent times, Indie Wire claimed. 
'Modern Love' Is Back with Season 2
The series was adapted by Amazon and The Times from The New York Times' weekly column and podcast of the same name. The show features different love connections based on real-life stories and successfully painted smiles and tears on viewers' faces.
The show has collected a new set of love stories for its second season, and an impressive roster of cast members is set to play them out, as seen in the powerful teaser trailer released on July 15.
The upcoming season of the acclaimed series will star Gbenga Akinnagbe, Lucy Boynton, Tom Burke, Minnie Driver, newcomer Grace Edwards, Dominique Fishback, Zoë Chao, Kit Harington, Garrett Hedlund, Tobias Menzies, Sophie Okonedo, Zane Pais, Anna Paquin, Isaac Powell, Marquis Rodriguez, and Lulu Wilson.
Behind the cameras, John Crowley, Marta Cunningham, Jesse Peretz, and Andrew Rannells each directed one episode while Celine Held and Logan George co-directed an episode.
Todd Hoffman, Trish Hofmann, and Anthony Bregman served as executive producers for the sophomore season, alongside Choire Sicha and Caitlin Roper of The New York Times, with Sean Fogel and Miriam Mintz serving as producers.
At the same time, Daniel Jones, the editor of the Modern Love column on the reputed publication, lent his expertise as a co-producer for the show. 
What To Expect?
The series based on the weekly column was first conceived in 2018, and at the time, it was an ambitious project for production. Still, they had reliable hands on deck as the showrunner for Modern Love was also the director of Sing Street and Once.
Of course, the on-screen talent was no less. The first season featured a respectable cast with names like Anne Hathaway, Dev Patel, Tina Fey, and John Slattery taking center stage. 
The second season is likely to continue the anthological format that the first season also featured. Some of the stories that made it onto the first season leaned into a traditional rom-com meet-cute plot whilst still surprising viewers with a thing or two along the way. 
Still, like with most stories of Modern Love, they were developed around a cross-section of emotions that weren't necessarily based on romance. 
It is also noteworthy that this is not the first time that Amazon's streaming platform drew inspiration from podcasts.
They previously helped create TV versions of the podcasts Homecoming, which ran for two seasons. The platform also released a season of The New Yorker Presents back in 2016.
As for the second season of Modern Love, the streaming service has promised an August 13 release on their platform.