Did Russell Crowe Gain Weight for 'Unhinged?'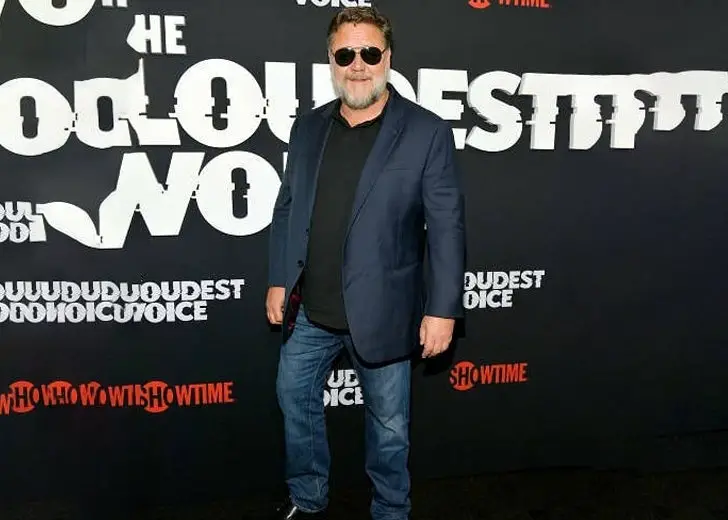 Unhinged arrived in the theaters in August 2020, several months after the pandemic lockdown worldwide forced most to shut everything down.
The movie stars Russell Crowe as a twisted road rager who was axed from his job and is struggling with divorce and depression issues.
Known only as "The Man," Crowe is hardly referred to by his name, presumably intending to let audiences know he could be any of us. 
The Man is having the worst morning of his life, but it gets even worse when Rachel (Caren Pistorius), a single mom who's having an equally awful morning, clashes with The Man. 
Rachel ends up getting stuck behind The Man and leans on the horn of her beat-up Volvo station wagon when he doesn't move at a green light.
The traffic dispute leads The Man to take revenge on the single mother, who soon realizes she is dealing with a homicidal psychopath. 
Did Russell Crowe Gain Weight for 'Unhinged'
And to take on the role of a psychotic man seeking blood and retribution, Crowe underwent massive bodily changes. 
The usually chiseled actor was almost unrecognizable, with all of his fans questioning, "did Russell Crowe gain weight for Unhinged?"
But according to reports, the actor did not put on the weight; he just wore a padded costume to look like someone who never bothered about staying healthy. 

Russell Crowe in Unhinged (Source: Unhinged/Instagram)
This is not the first time the actor had to pile on the pounds for his role. 
In 2008, Crowe starred opposite Leonardo DiCaprio as Ed Hoffman, a CIA boss in Ridley Scott's Body of Lies.
And to take on the role of Hoffman, the director asked the Gladiator actor to pile on four and a half stone.
"Ridley called up and said 'Now, mate, would you mind putting on a significant amount of weight? I see him (the character) as an ex-athlete who has let himself go,'" he said according to the Daily Express.
Crowe wasn't keen on doing it, but because he trusted Ridley, he agreed. However, once he agreed and gained weight, he was terrified. 
The actor shared that when he saw his "gut hanging between [his] legs," he realized he didn't want to do it again, hence the bodysuit in Unhinged, probably. 
Russell Crowe Was Hesitant to Do 'Unhinged'
When Crowe was first approached for Unhinged, he wasn't keen on it and planned to reject it. 
The actor shared he wasn't sure how he could contribute to the movie after reading the script. 
Additionally, he was hesitant because it dealt with a sensitive topic — road rage, which was frighteningly possible. 
But after discussing the script with a friend, he realized he had to do the movie. 
"It just became something that I felt compelled to do, to flip the intellectual process aside and understand the importance of this subject," the Oscar winner told USA Today. 
He added that with Unhinged, they wanted audiences to understand where all the rage in society was coming from and unpack everything they had built.