From Gladiator To Greek God: Russell Crowe Joins 'Thor: Love and Thunder' as Zeus
Thor will very likely get a new layer of personality to his already interesting character, and it looks like Russell Crowe is here to help.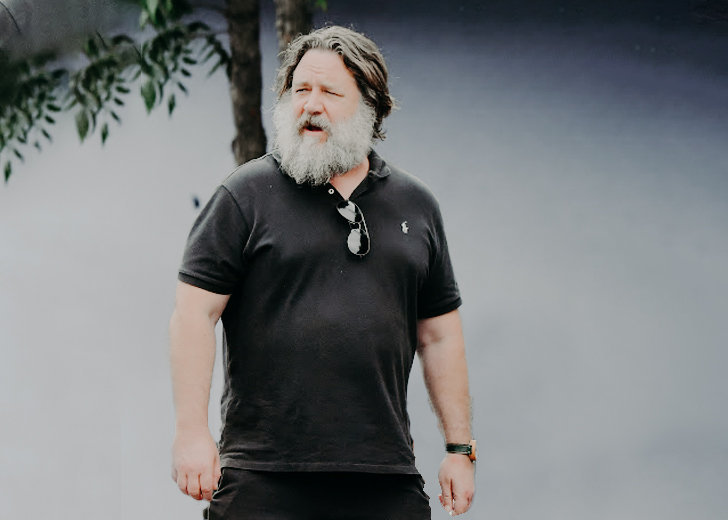 Chris Hemsworth's Thor has come a long way since his "Shakesphere in the park" days from the toddler years of the Marvel Cinematic Universe.
With every iteration of the Thor franchise, the titular hero gets an added depth in character, and that is exactly what we expect from Thor: Love and Thunder.
Suppose the previous installments of the title are to be taken as reference. In that case, Thor will very likely get a new layer of personality to his already compelling character, and it looks like Russell Crowe is here to help. 
'Thor: Love and Thunder' Is A Star-Studded Marvel
During an interview with Australia's Joy 94.9, the Gladiator star spilled the beans on his upcoming role. It had been known for a while that he had been cast in the upcoming Thor movie, but little did everyone know that he will be playing a fellow god. 
I'm gonna get on my bicycle. I'm gonna ride up to Disney Fox Studios, and around about 9:15, I shall be Zeus! It's for Thor. It's my last day of Zeus-ing about, and I'm going to enjoy it.
A fellow god did not strictly imply Norse god! Crowe will quite possibly be playing Zeus and trade blows with Gorr: The God Butcher played by Christian Bale.
If you think that is a star-studded cast, which it is actually, wait till you see the full lineup: Natalie Portman as Jane Foster/Mighty Thor, Tessa Thompson as Valkyrie, Jamie Alexander as Lady Sif, and nearly every member of the Guardians of the Galaxy.
Academy Award-winning actor Christian Bale will join the cast of Thor: Love and Thunder as the villain Gorr the God Butcher. In theaters May 6, 2022. âš¡ pic.twitter.com/S4YYkajMaj — Marvel Entertainment (@Marvel) December 11, 2020
Useless fact: Bale is the fourth Chris playing a major role in the MCU. If only we could get Pine to jump ship...
Crowe Is Playing a God Too!
Coming back to Crowe, his character will most likely be used as a literary device to flesh out Bale's character, which quite literally has the words "God Butcher" in it. In the comics, Gorr sets out on his hunt for gods after the death of his wife and children, wreaking havoc in the cosmos for millennia. 
It is a little early to set the plot predictions in stone, but the defeat of Crowe's Zeus at the hands of Gorr would set the stage perfectly for Gorr to register as a mighty villain.
Much like the villainous Dark Elves and Hella, it would take quite a powerful foe to push Thor to his limits and beyond. Not to mention, it would confirm the early reports of Crowe only having a "small role" in the sequel. 
Reports from both Screenrant and The Direct suggest that the filming has already begun. And with Taika Waititi helming direction yet again, May 6, 2022, is the day everyone hopefully gets to see the much-anticipated movie in theatres, granted the pandemic does not mess things up yet again.
If it weren't for the global crisis, the movie was slated to release on November 3, 2021.